---
2021 Tea Traditions To Share With Your Family!
Michelle Nguyen - Dec. 31, 2021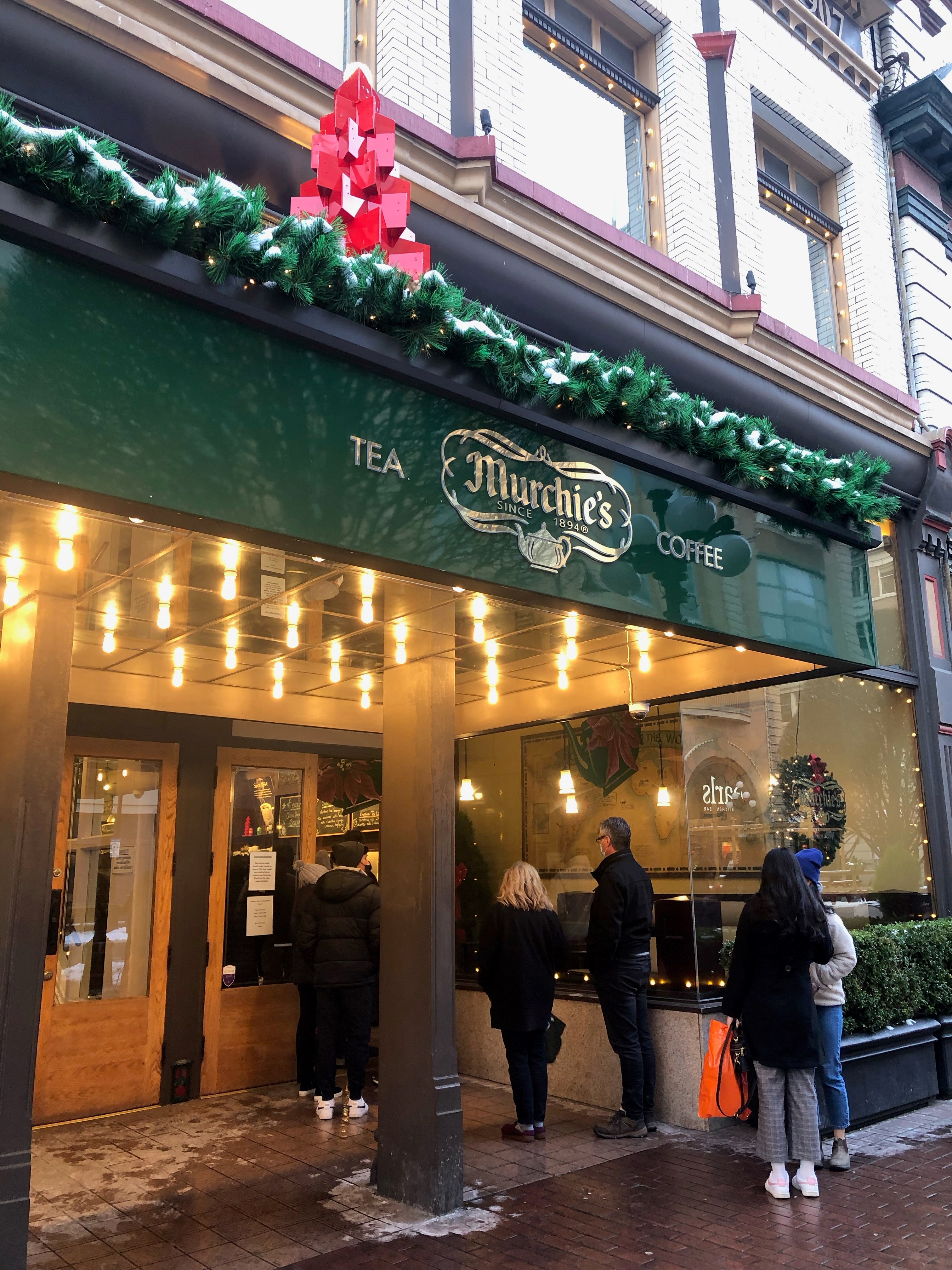 Author: Layla Osberg
Some of you may have young children or grandchildren now, or maybe new friends with whom to share the holiday magic. It's fun starting new tea traditions like serving naturally caffeine free Lemon Drop herbal in a mini tea set with new young family members, or trying seasonal festive flavoured tea with good company. 
It's also a great comfort to continue familiar tea traditions, including savouring a giant mug of Scottish Breakfast before everyone wakes up, gifting a favourite aunt and uncle their favourite 16 oz bag of loose leaf Library Blend (and tucking a sampler of something they've never tried before into their package, like Storm Watcher.) Most importantly, each year we take a step back from the madness of the retail world in December, reach for the largest teapot and feel grateful for time with family and friends while looking back on the past year.
Here are a few of our favourite things from the year and our favourite tea cocktail to bring in the New Year. 
A classic Murchie's Green-Black blend delicately scented and made festive with plush, green notes of resinous rosemary and juniper.
Evergreen will be familiar and comforting for fans of Murchie's green-black blends looking for a festive tea cupboard refresh. It's as though the smooth well-balanced qualities of your favourite black tea blend are taken for a bracing stroll through a piney winter wonderland.


Brewing deep purple, this tart, caffeine-free tea contains hibiscus, butterfly pea, and valerian root for the perfect sleepytime concoction. 
Just look at the reviews on this one!
Hot Chocolate (mixed into tea!)
So creamy and satisfying! Murchie's hot chocolate has been a favourite for generations and now comes in two new flavours Mint and White Chocolate.
Simply add a scoop to your tea and enjoy! Some delicious flavour combinations include Earl Grey and original milk chocolate flavour, Genmaicha with White Chocolate and Rooibos with Mint hot chocolate.
---
Earl Grey Gin and Tonic
with sugared rosemary garnish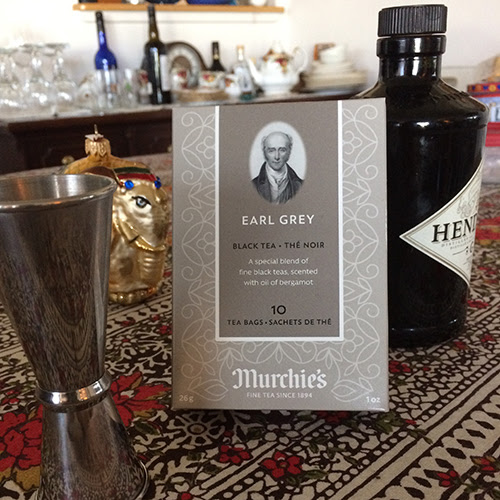 Each year, it's always enjoyable to get together with colleagues to share some holiday cheer. This is the time of year where we celebrate the year's accomplishments and join in a cheers to getting through the busy season. We would love to share with you this festive Earl Grey Gin & Tonic  tea cocktail recipe and wish you all a Happy New Year! Cheers!
RECIPE
4 Earl Grey tea bags or 2 tbsp of loose leaf Earl Grey
375mL bottle gin, tonic water and lemon slices, to serve  
METHOD
To flavour your gin, mix the tea with the gin and leave to infuse for up to 2 hours (the longer you leave it, the more pronounced the flavour). Strain and discard the tea leaves. To serve, mix the gin with chilled tonic water, garnish with slices of lemon.
If you're feeling up for it, garnishing your gin and tonic with some sugared rosemary looks so charming and very festive.
Sugared Rosemary
Line a baking sheet with parchment paper. Run rosemary sprigs under a little water to dampen and place on the baking sheet. Sprinkle the rosemary with regular white sugar on all sides. Dry the sugared rosemary on the baking sheet for 1 hour. The rosemary can be made 1 day in advance and stored at room temperature.