---
A Festive Holiday Delight: Christmas Raisin Tarts
Winnie Tsang - Dec. 10, 2020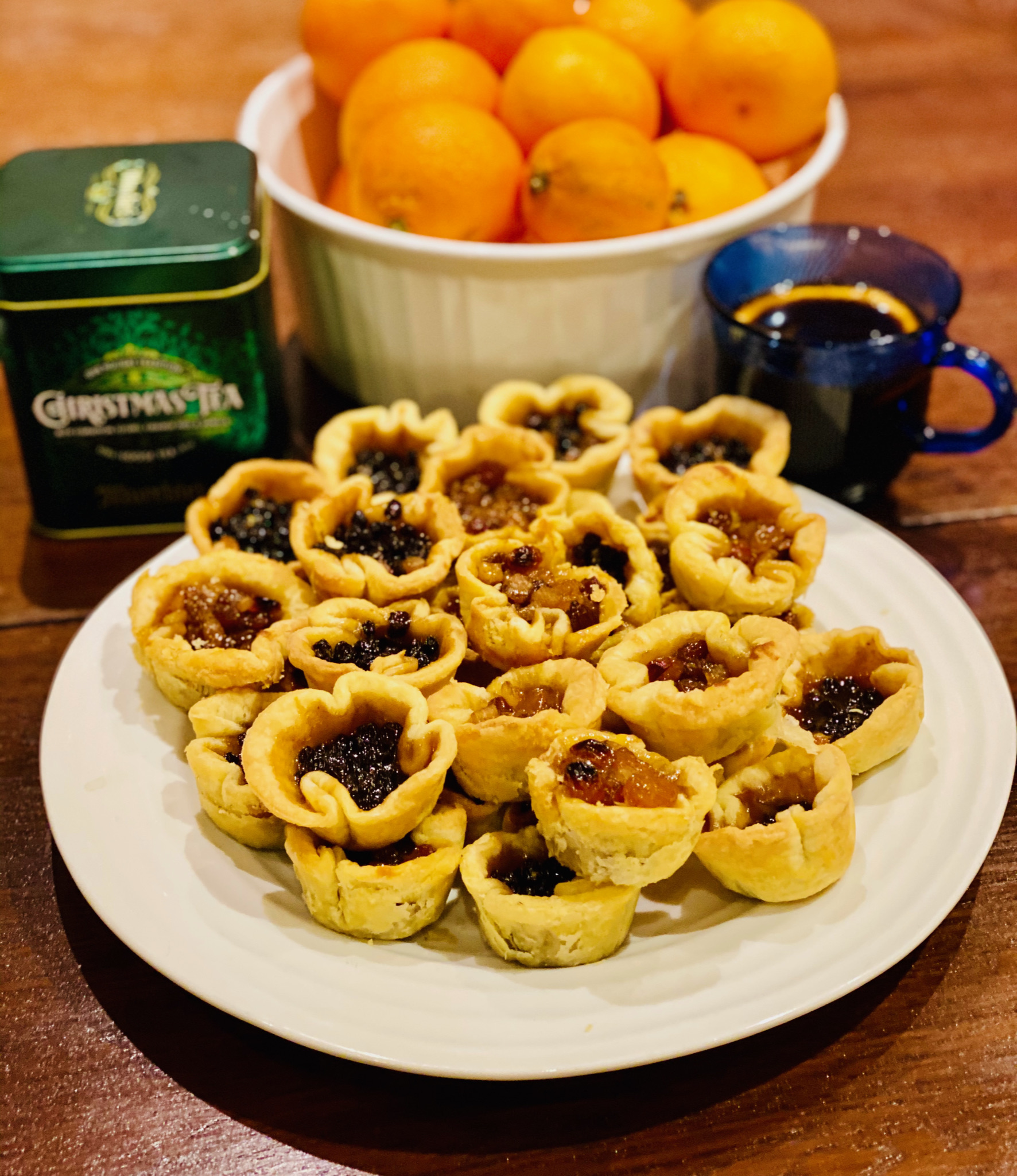 Guest post by Theresa Lemieux
We wait every year for traditional Christmas foods. Murchie's Christmas Blend Tea is on my list of seasonal creature comforts, not only for an afternoon treat, but as a festive way to start my day.
Black tea is a fabulous ingredient in baking, especially in desserts. These little raisin tarts are not too sweet, thanks to the judicious use of brown sugar and the astringency that comes from soaking the raisins in double strength black tea. The tannins in the tea balance the sweetness of the syrup and the dried fruit, adding depth and just a hint of bitterness due to the extra strong brew. Like a cross between butter tarts and mincemeat, these little treats are delicately spiced, drawing on the flavours in this scented tea blend for a perfectly balanced taste.
Tiny tartelettes are perfect for gifting and are just the right size to share space on a dessert platter with your shortbread and slices of Murchie's Christmas Cake.
I use the rest of the pot to make a hot toddy based on the same flavours in the raisin tarts. You really won't find a more comforting pairing than a tea toddy with tea-infused raisin tarts!
Christmas Raisin Tarts
Serving: 24 | Prep Time: 20 min | Total Time: 35 min
Ingredients
1 cup golden raisins
1 cup sultana or Thompson raisins
¼ cup diced candied lemon or orange peel
1 cup double-strength Murchie's Christmas Blend black tea
¼ cup dark rum
1 cup brown sugar
¼ cup cornstarch
Pinch of salt
1 tsp lemon zest (or orange zest)
1 tbsp vanilla
2 tbsp butter (if salted, skip pinch of salt above)
1 recipe of your favourite double-crust pie dough
Method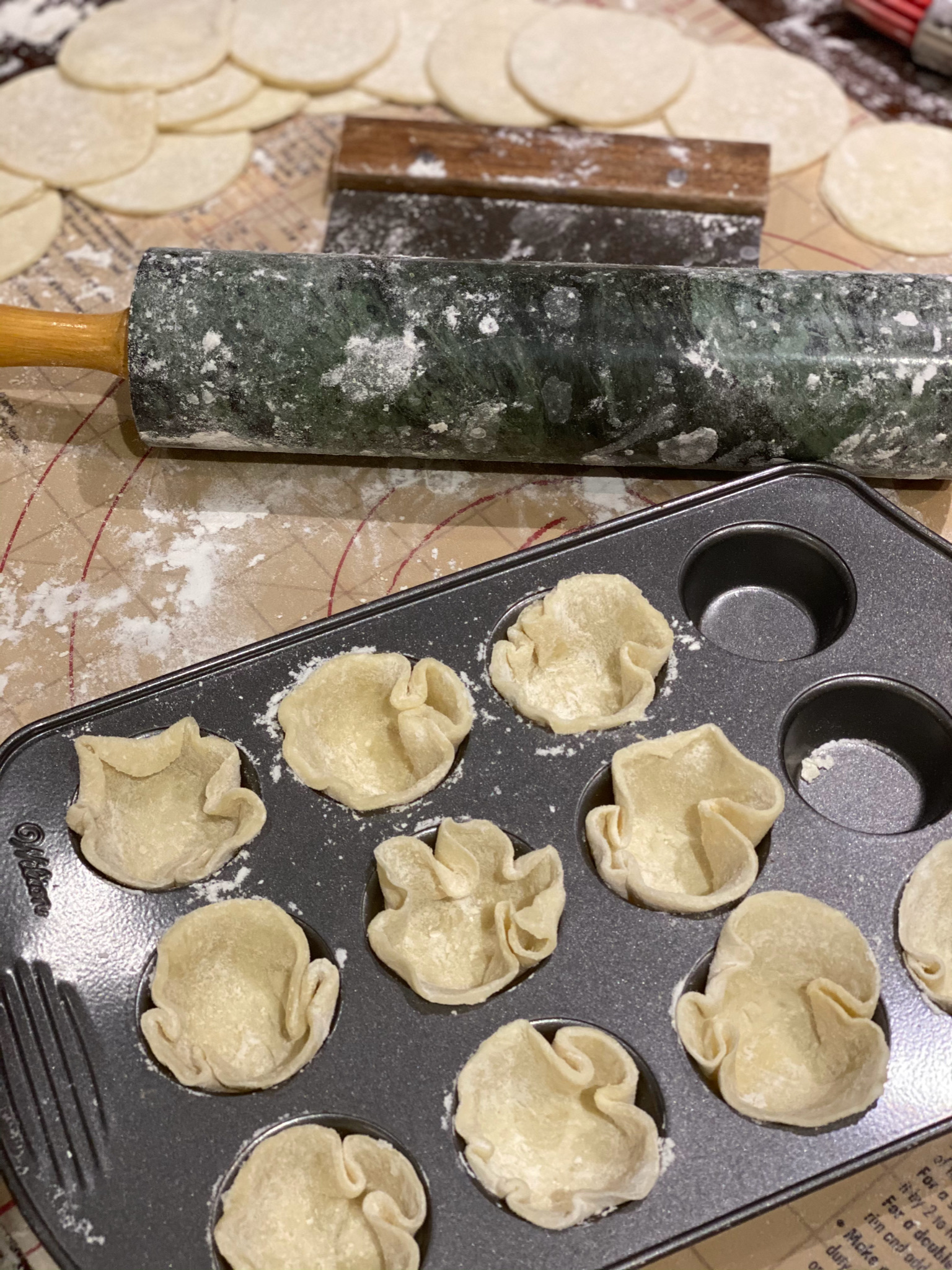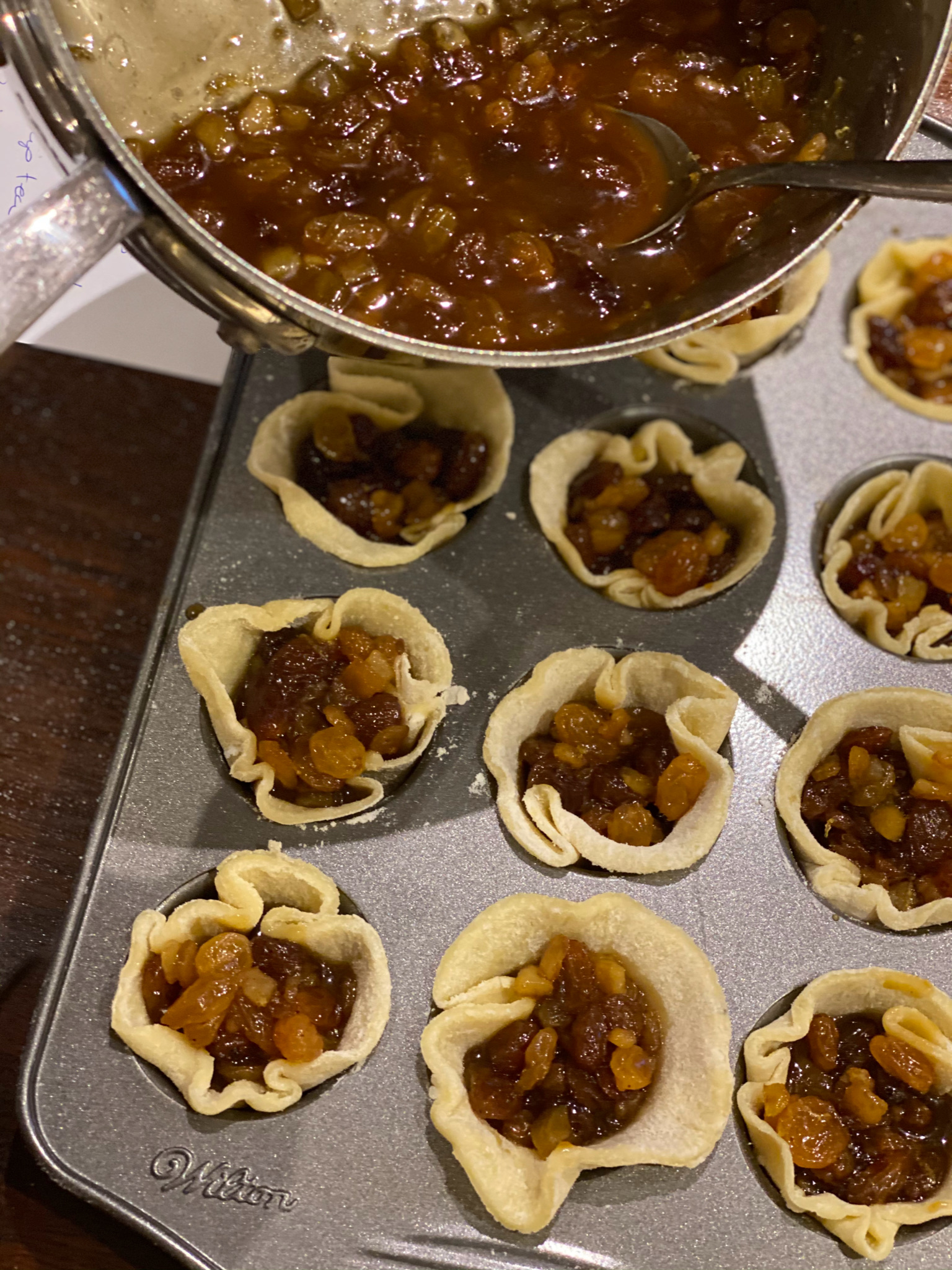 1. Roll your pie dough and cut out circles, rolling and re-rolling the leftover dough until you have 48 identical shapes. The ring of a wide-mouth mason jar is the perfect size for mini-muffin pans and should yield the correct number of pastry shells for 4 dozen tarts. Press circles into mini-muffin tins. Refrigerate for two hours, or up to 24 hours in advance.
2. Preheat oven to 400º
3. Brew a pot of Murchie's Christmas blend double or even triple strength. Loose leaf or tea bags both work just fine.
4. Stir together brown sugar, cornstarch and pinch of salt, if using.
5. Combine raisins and candied peel in a pot on the stovetop with tea and rum. Bring to a boil and simmer for 10 minutes on low.
6. Turn up the heat to medium and add in the sugar mixture. Stir together for 2-5 minutes, until liquid begins to look a little less cloudy.
7. Turn off the heat, then add vanilla, zest and butter. Stir until butter is melted and let cool.
8. Carefully spoon the cooled filling into the prepared tart shells. Try to scoop up mostly fruit with your spoon, filling each shell no more than halfway. Distribute remaining syrup evenly throughout. Caution: too much filling will spill over during baking, making the tarts hard to remove from the muffin tin.
9. Bake for 12 minutes, checking at 9 minutes to make sure they don't bubble over. Unlike a cake, you can pop these out of the oven, and then put them back in to brown further if you desire.
Serve with a Hot Tea Toddy (see below).
Note: This recipe works beautifully with dried currants as well. Substitute raisins with dried currants (or a mixture equaling two cups) and cook for an extra 5 minutes on the stovetop. Pairs equally well with lemon or orange candied peel and zest, or a combination of both.
Christmas Tea Toddy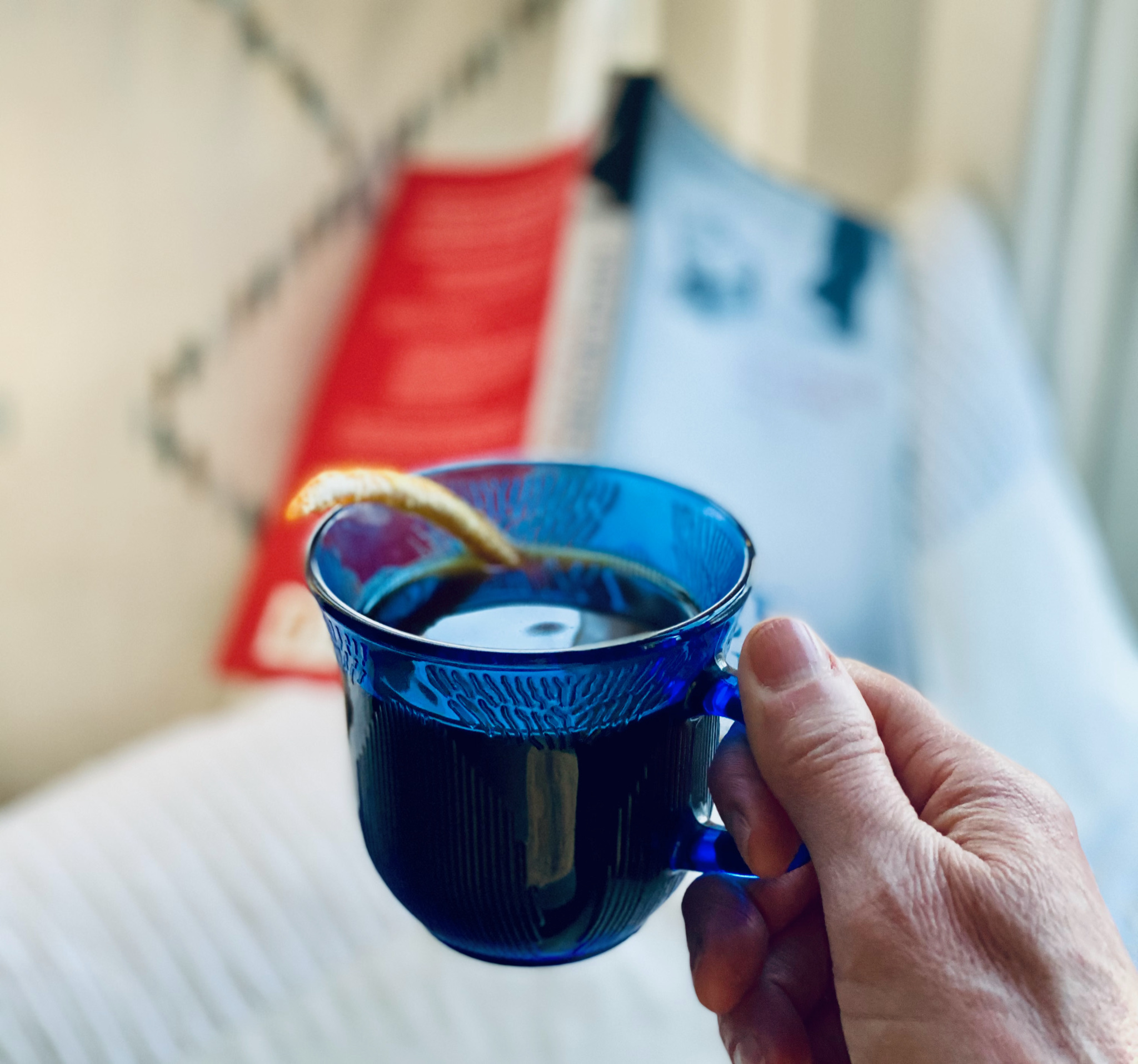 The perfect companion to Christmas Raisin Tarts!
Ingredients
1 cup double-strength Murchie's Christmas blend tea
1 oz dark rum
1 tablespoon orange liqueur
1 strip of orange zest
Method
1. Pour rum and liqueur into a thickly walled snifter glass or your favourite tea cup.
2. Top with hot tea and strip of zest.
3. Look out the window at the inclement weather and feel the warmth of the cup in your hand. Breathe deeply. Enjoy!
Note: this recipe works well chilled and on ice as well.
The very strong tea adds a lovely bitterness like an amaro. No simple syrup is needed, thanks to the sweetness of the orange liqueur. If you prefer regular strength tea, simply use that.
If you like your cocktail a little sweeter, simply add another tablespoon of the liqueur.
Profile: Theresa Lemieux is a THAC Certified Tea Sommelier and a student in the Advanced Tea Certificate program at George Brown College. She is a food blogger at TheEverythingKitchen.ca. Theresa incorporates tea into everyday cooking and baking to showcase the many wonderful types of tea produced around the world. She firmly believes that there is room for tea in everyone's life, and that tea really does make everything better.