---
Start the Winter With Good Health
Winnie Tsang - Oct. 27, 2020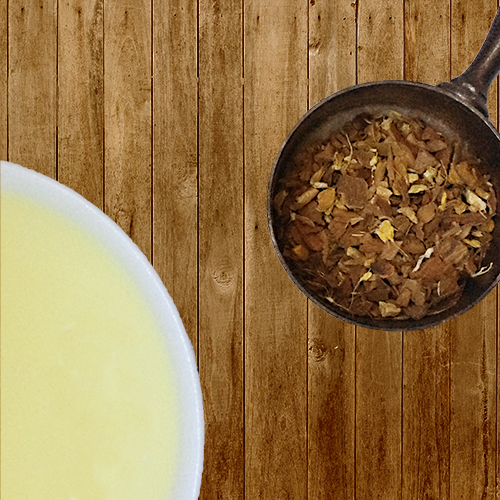 Start the winter on the right foot with healthy teas that help you feel your very best. One of our favourites is Turmeric Elixir, a warming blend of flavourful spices that's perfect for chasing away the blues. Turmeric is a spice that comes from the turmeric plant, whose roots are widely used in South Asia to make medicine. Turmeric, ginger and other spices in this blend are traditional remedies for all kinds of different ills. They are thought to aid in digestion, inflammation, headaches, and many more. 
With the holidays fast approaching, now's the time to add nourishing beverages to our routine to help balance out the sweet indulgences that come with the season. We have a perfect recipe for Golden Milk, a comforting and delicious beverage that dates back to thousands of years and is very easy to prepare using our Turmeric Elixir.
Ingredients
2 cups of milk or dairy alternative such as almond, cashew, or coconut
2 tablespoons of Murchie's Turmeric Elixir
1 teaspoon of sweetener of choice (optional, but honey is wonderful in this recipe)
Instructions
Add milk and Turmeric Elixir into a saucepan and gently simmer for 3 minutes. Remove from heat.
Strain as you pour into cups and add sweetener if you wish.