---
What to Expect from India
AJ Ward - April 12, 2021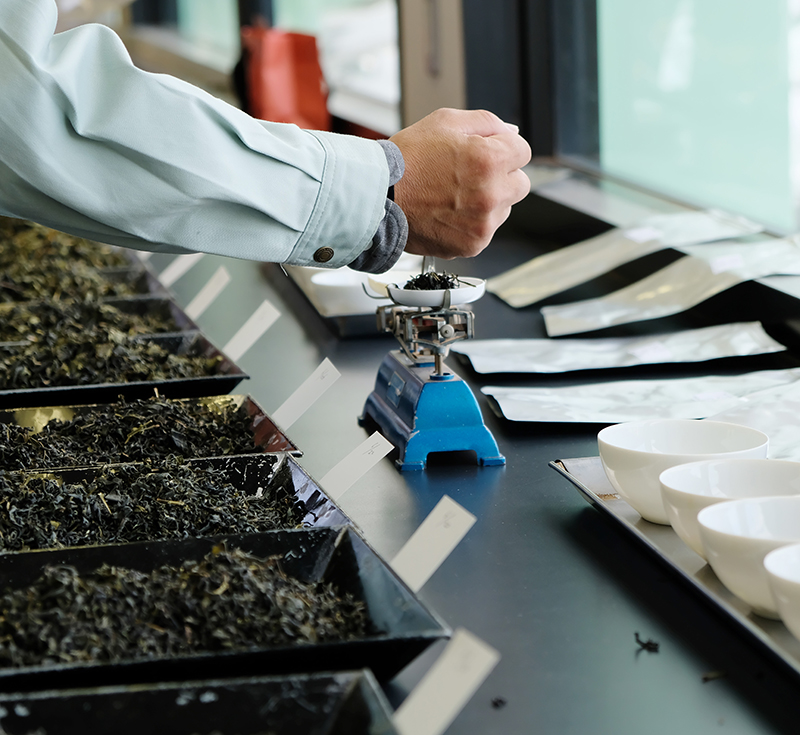 The pandemic has thrown a lot into flux the past year, including tea; but after months of shipping delays, our Indian teas are finally here. And they're something special.
Our Darjeeling Estate and Assam Pure teas are each blends of representative stock from their respective areas. The teas used come from a variety of estates to create a consistant, familiar blend that showcases the very best of what one comes to expect from Darjeeling and Assam second flushes. But occasionally Murchie's will select a single-origin tea that fits the bill.
In 2021, we chose two.
This year, our Darjeeling Estate hails from Margaret's Hope, one of the most well-known estates in Darjeeling, and one many will recognize from our Margaret's Hope First Flush Darjeeling. Darjeeling Estate is a second flush from this same garden, making the pair a great buy for those looking to explore the differences in character between first and second flushes.
First Flush Darjeelings are often characterized by their greener processing method, leaving bright, floral-smelling leaves of brown, silver and green. They often feel more astringent on the tongue, like a dry wine, with floral, fruity, and sweet green notes. Second Flush Darjeeings in contrast, are processed a bit darker, allowed to oxidize longer, and are recognized by their brown leaf and fruity-nutty aroma. Second Flush Darjeelings are prized for their sweet, nutty, and often winey notes.
The latter being particularly prevalent in Margaret's Hope. Our 2020 Darjeeling Estate exemplifies these particular wine notes, and this delicate tea is best experienced without milk. Darjeeling Estate makes for a great afternoon tea.
For those who have been eagerly awaiting Assam Pure, this lot's leaf comes entirely from the Dejoo Tea Estate, located towards the north-eastern tip of Assam, bordering Arunachal Pradesh. The Dejoo Tea Estate is known for producing orthodox style teas, in contrast to the CTC teas produced throughout a large part of Assam, and for its teas having exceptional tip.
2020's second flush Dejoo Assam is well-rounded and strongly malty, with barley and grain notes, quite smooth, with a fruity astringent finish. Most striking is the tea's abundant gold tips. It's graded as a STGFOP, the same rating as our previous year's. Some may recall last year's Assam Pure was also a single-origin of the same grade, hailing from the Harmutti Tea Estate, making the two interesting to contrast. Our Assam pairs well with milk, or on its own for a bold, satisfying morning cup.
Both teas are 2020 second flush plucks, picked roughly between May and June.