---
Teas for Mom and Grandma
Winnie Tsang - April 9, 2021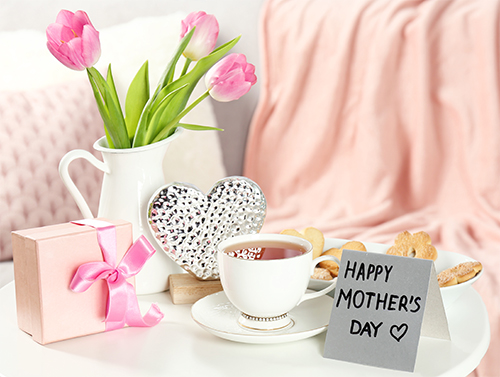 Looking for some inspiration for gift giving this Mother's Day? We've put together a list of teas that Mom or Grandma will enjoy!
A classic blend for the discerning palate, the combination of Assam, Keemun, Ceylon, Yunnan and Gunpowder single origin teas produces an expansive cup with light briskness, full mouth feel and a rich amber hue.
The enticing bergamot flavour of a traditional Earl Grey, plus creamy, soothing vanilla.
A delicate interpretation of our much loved Earl Grey, for those who prefer a lighter cup.
First blended in honour of Queen Victoria, this is one of Murchie's oldest blends: rich Darjeeling and Ceylon, smoky Lapsang Souchong and sweet Jasmine.
A classic, scented tea. Fine Congou black tea is withered with beautiful rose petals, to create a visual and fragrant masterpiece.
Sweet and smooth black teas form the base of this blend, combined with light, vegetal green tea and and oolong tea plus notes of creamy vanilla and aromatic jasmine and magnolia.