---
Storm Watcher Tea + Cold Buster Recipe
Layla Osberg - Sept. 24, 2019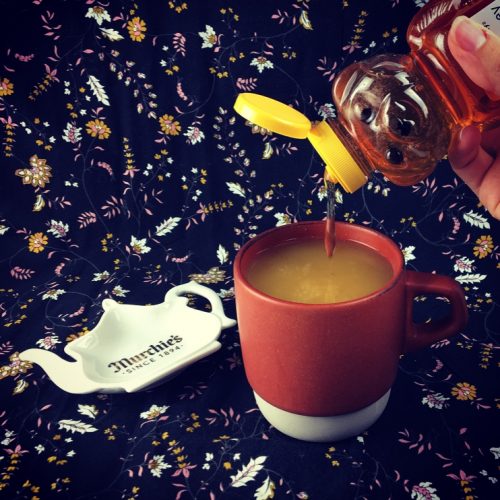 Here at Murchie's it's no secret that we love our traditional black tea blends, and we're always up for an opportunity to use tea in a new way. Lucky for us, seasonal favourite, Storm Watcher tea is back for fall and just right for using in this "cold buster" recipe that we've been saving for a rainy day. It is just what we need during the changing season. We'll be making these quite often around here, and we'd like you to join us!
INGREDIENTS
1 tablespoon of Storm Watcher tea
1/2 cup of hot water
1/2 cup of orange juice
pinch of cayenne
pinch of cinnamon
pinch of dried ground ginger
1 tablespoon of honey
METHOD
Steep Storm Watcher tea in freshly boiled hot water in a mug to half full. Heat orange juice until nice and hot, but not boiling, with cayenne, cinnamon and ginger in a pot on the stove or heat in the microwave. Add the hot orange juice to your tea and stir in the honey. Enjoy!