---
Tea of Nepal
AJ Ward - Aug. 20, 2020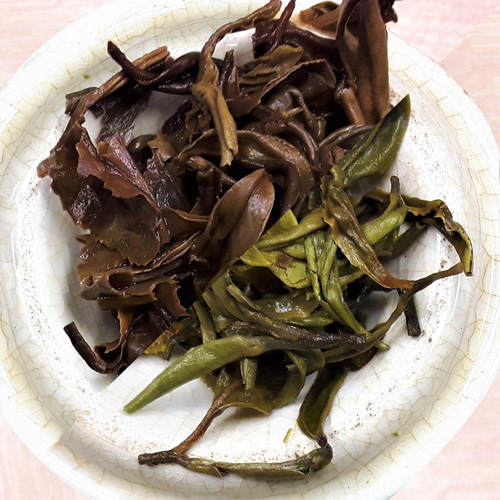 Tea-growing in Nepal first began in 1873, the result of the efforts of Colonel Gajraj Singh Thapa. The accounts vary a bit behind the how and the why, but in 1855, his father-in-law, Prime Minister Jung Bahadur Rana, worried for the inevitable onset of British rule. Having witnessed much the shame in India, he wanted to set Nepal apart by fostering an independent tea industry. He sent his son-in-law to Darjeeling to learn English; there, Thapa was impressed with the tea he drank, and when he returned, he set about starting gardens in Ilam and Soktim. The seeds used were allegedly a gift to the Prime Minister from the Chinese Emperor Xianfeng.
Most of the early green leaves were sent straight to Darjeeling to be processed, as Darjeeling's tea plants were growing older. It wasn't until the 1950s when Nepal's tea industry saw an upheaval with the country's shift to democracy. New investment and the creation of the Nepal Tea Development Corporation aided the aging industry, seeing the first tea processing plant in the late 1970s. Nepal's tea industry slowly grew, and today the majority are small, independent farmers.
Presently, there are five recognized Tea Zones of Nepal: Jhapa, Ilam, Panchthar, Dhankuta and Terhathum. Because Nepal shares the Himalayan Mountain range with Darjeeling, their teas have a familiar profile. The country is most well-known for their muscatel black teas, still styled heavily after Darjeeling's, with a light oxidation reminiscent of an oolong. Our Himalayan Black is an excellent example of this, a tea that can be contrasted with our Margaret's Hope Darjeeling, from across the border.
Snowbud White and Silver Tip Oolong are two unique examples of the ingenuity that has come out of major tea-producing regions in recent years. Both hail from Dhankuta, and are carefully hand-picked and processed, exemplifying the delicate, muscatel flavours of Nepal with unique twists in processing, resulting in beautiful, full leaves and an enticing floral aroma from each.
Nepal Snowbud is a fuzzy, delicate tea named for its frosty appearance and the snowy Himalayan peaks from which it originates. Not to be confused with Xue Ya—'Snow Bud' or 'Snowy Sprout'—a tea name used to describe a few varieties of green and white teas hailing from several provinces of China. Nepal Snowbud has a delicate pluck and a loose, open-faced rolling, carefully preserving the white downy trichomes that cover each bud. This makes for a stunningly pretty leaf, the downy hairs floating off in the brewed liquor like soft snow or new frost. This white tea is fragrant, floral and faintly fruity, sweet like fresh hay. The liquor has notes of heady flower—rose—and perfumy lychee.
Nepal Silver Tip is named for its fuzzy buds, light golden-silver tips that contrast the beautiful amber of the oxidized leaves. The loose, open roll strongly resembles Oriental Beauty, also called Taiwan Silver Tip or Bai Hao Oolong. Whereas the bites of the jassid leafhopper produce a deep fruity flavour in Taiwan's oolong, Nepal's does not have the same native species, and the tea is more citrusy and floral, pleasantly astringent with the signature muscatel notes the region is known for.
Both teas can be served in delicate, petite china to great effect. Thin-walled cups will ensure the tea cools enough not to overheat and stew. Our Nepal Silver Tip can be steeped multiple times, if brewed carefully, and in that respect, both can be done in a gaiwan, if preferred.