---
Our Family Tea Blend Book
Layla Osberg - Feb. 7, 2019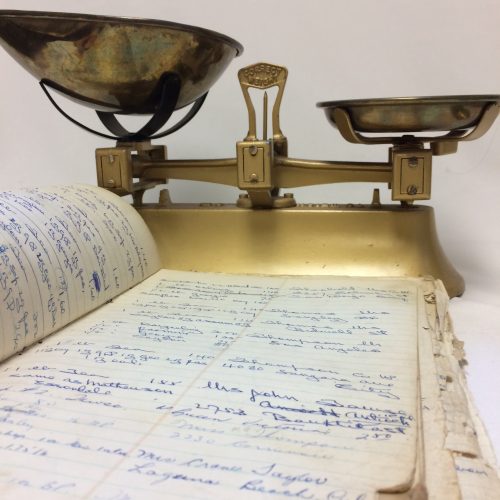 It's Murchie's 125th anniversary year and we believe it is our customers that make us who we are. It's fun taking a look back through the years and thinking about all the stories there must be around a cup of tea.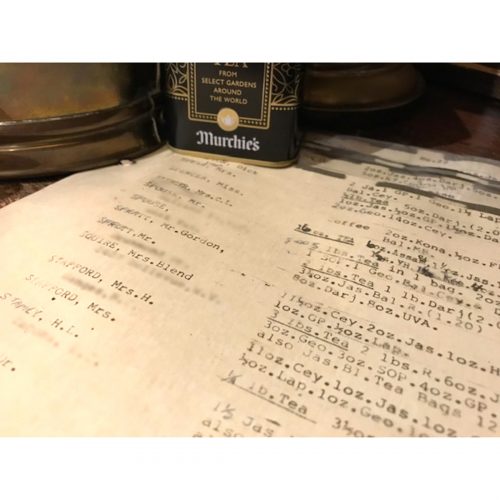 On the third Monday of February, Canadians observe Family Day. It is a long weekend where many people have an extra day off work or school to spend quality time with family. This has us here at Murchie's thinking about the Family Tea Blend Book, a venerable tome of hand written tea blend recipes. At some point, someone used their type writer to transcribe all of the recipes into a more modern ledger book, but both are still in use to this day. In the early days of Murchie's, customers could walk up to the counter, old-time apothecary-style, give their family name and the clerk would blend their tea.
Murchie's was an innovator at the time, blending black and green teas. Specialty blends were a trademark of Murchie's, creating custom blends for customers and recording them in the hand-written journal. The coveted blend book features over 10,000 names and original blends designed just for them. Many of these blends have been passed down through generations like family treasures.
We have reached out to customers asking if they would like to share their Murchie's story with us, here are a few that we think you will enjoy.
"We start each day with our Murchie's in our Murchie's mugs. One morning we were  sitting around enjoying our breakfast and discussing names for the kitten we were going to get . Both of us picked up our mugs at the same time, looked at the logo and said in unison, how about Murchie?!" - Murchie's Customer
"A customer who was turning 100 years old told us that he had been drinking No. 10 Blend for 90 years of them. His Mom got him started on it." - Murchie's Staff Member
"I will tell you a bit about Mrs H Stafford. Bess Stafford and I were distantly related, third cousins, I think. Bess moved to Salt Spring Island when she retired from a long teaching career, met my parents, discovered their family connection, and Bess became part of our lives. She always drank her family's blend of tea, and told us about her mother having the tea made up for her in the Murchie's store on Robson Street. I wonder if it was responsible for her long life....she lived to be 100. Congratulations on your anniversary and many years of wonderful tea. Sincerely, Frances Hill - Murchie's Customer