---
Spring Tonic Recipe
Layla Osberg - March 21, 2019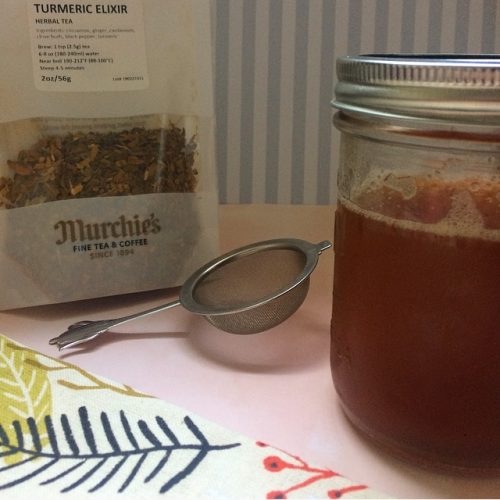 Who feels like throwing open all of the windows in celebration that Spring is finally here? With sun streaming through the panes into a clean kitchen and an interesting new tea in your cupboard, it's the perfect time to simmer up a revitalizing, herbal decoction of healing herbals.
At this time of year when the days become longer and the season changes, we tend to reach for lighter food and drinks, and starting the day with a spring tonic seems like the right thing to do. A decoction is stronger than tea - this recipe uses a larger quantity of tea and simmered longer than your regular cup of tea. We are recommending our Turmeric Elixir for this recipe, but feel free to try another herbal as this is a customizable tonic recipe.
INGREDIENTS
4 Tablespoons of Murchie's Turmeric Elixir
5 Cups of water
PREPARATION
Add 4 tablespoons of Murchie's Turmeric Elixir in a medium-sized saucepan and add 4-5 cups of water. Bring water to a simmer on medium-high heat and allow to simmer for about 1/2 hour to 45 minutes. Remove the tea from heat and allow to cool with the tea still in the water, but you could strain at this point if you want a lighter tonic. You will end up with a very strong tea after allowing it to cool and strain. At this point, it can be consumed at room temperature, added to a smoothie, added to a cocktail recipe or you could heat it up a little if you prefer a warmer beverage. I like to put it in a Libre Tea Glass and sip throughout the day. Store in the refrigerator for up to 3 days.