---
Mother's Day Brunch
Layla Osberg - April 25, 2019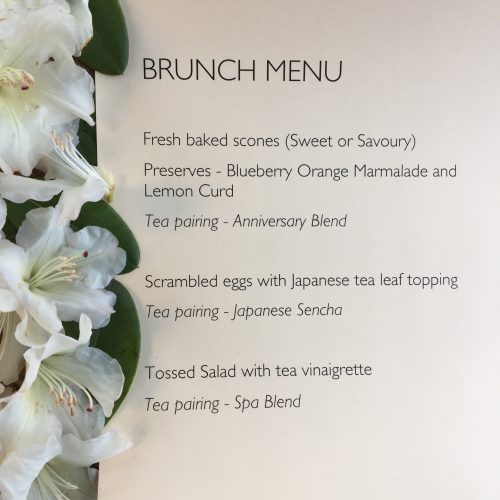 Murchie's is here to help you create a lovely Mother's Day spread to show Mom how much you care. With a trusted recipe and perfectly paired teas, you can create a unique Sunday brunch!
Whether Mom prefers a low-key day of poking around the shops together or a day full of celebrations, whipping up a batch of scones with Murchie's Scone Mix is the perfect way to start Mom's special day. Add cheese, bacon and seasonal herbs to our traditional scone mix for a savoury treat.  Make the blueberry or cranberry scone mix, served with preserves like our lemon curd and some Devon cream for a sweet version. Scramble some eggs and add a simple tossed salad to round out the meal. Order Murchie's scone mix, preserves and tea by May 6 and it will be delivered to your doorstep in time for Mother's Day.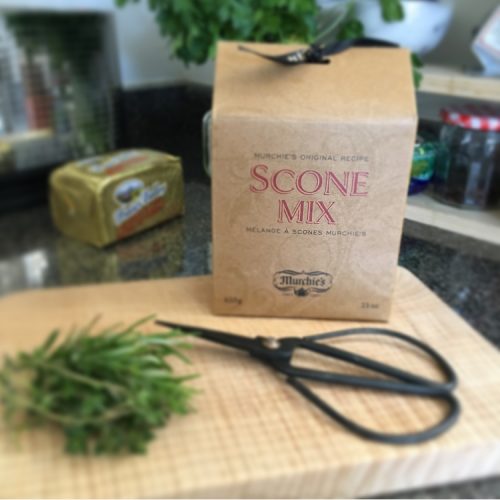 Pair your Mother's Day Brunch with the perfect tea, tried and tested by our in-house tea sommelier. Choose from an assortment of tea varietals from black, green-black blend, green, oolong or a herbal tisane, there's something for everyone's taste. Or choose a few to serve with each dish at brunch! BRUNCH MENU Fresh baked scones Preserves - Blueberry Orange Marmalade and Lemon Curd Tea pairing - Anniversary Blend Scrambled eggs with tea leaf topping Tea pairing - Japanese Sencha Tossed Salad with tea vinaigrette Tea pairing - Spa Blend
SHOPPING LIST
RECIPE
Scones - Follow package instructions for the scones. For a savoury version, add 1/2 cup of shredded cheddar and 1/2 cup of diced cooked bacon or 1/2 cup of fresh herbs of your choice. A blend of parsley, sage, rosemary and thyme would be lovely.
Scrambled eggs - Scramble your eggs as you normally would and follow this recipe for the topping, if you wish!
Tossed salad - Tear bite sized pieces of red leaf lettuce and toss with vinaigrette.
Tea vinaigrette - 1 teaspoon of Anniversary Blend tea leaves  or 1 tea bag 1⁄3 cup white wine vinegar 1 -2 tablespoon honey 1 teaspoon fresh thyme, chopped 1 minced garlic clove sea salt fresh ground pepper (to taste) 1 cup olive oil
DIRECTIONS
Place 1 teaspoon of tea leaves in a tea ball or 1 tea bag and vinegar in a small saucepan and bring to a boil over high heat. Lower heat and simmer, covered, for  1 minute. Remove pan from heat and set aside, allowing tea to steep in the vinegar until cooled. Remove the tea ball or tea bag and gently squeeze the bag or leaves to extract as much vinegar as possible into the pot. Transfer vinegar to a medium glass or stainless steel bowl. Add honey, thyme, garlic, and salt and pepper to taste; whisk until blended and smooth. Continuing to whisk, gradually add oil in a slow, steady stream until blended. Transfer to a jar, cover tightly, and keep refrigerated. Store covered in refrigerator for up to 2 weeks. Shake well before serving. Makes about 1 1/3 cups.