---
Made With Love - Earl Grey Cream Rice Pudding For Two ❤️
Michelle Nguyen - Jan. 27, 2022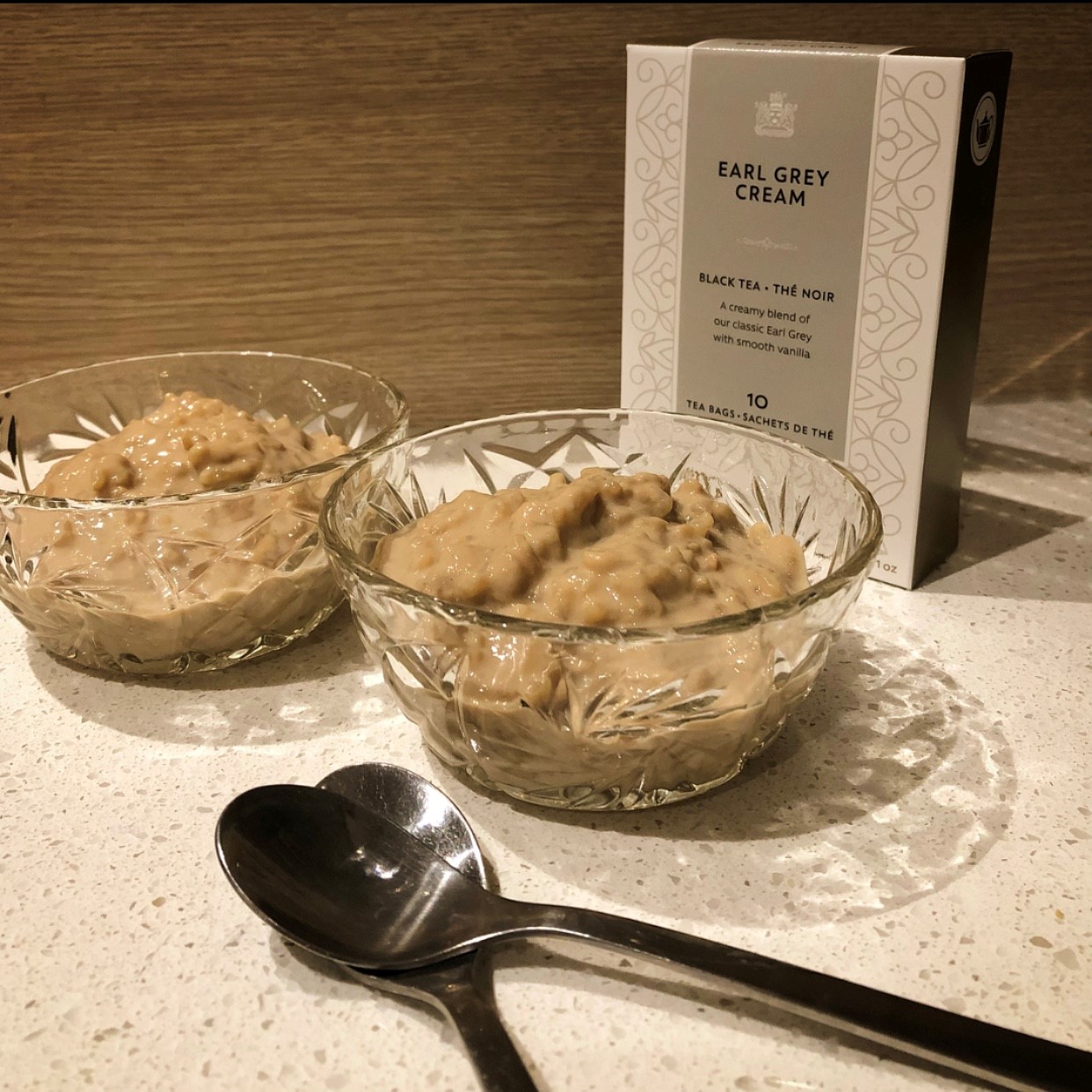 Author: Layla Osberg
As the month of love approaches, we thought we'd combine tea into a romantic recipe for two: Earl Grey Cream Rice Pudding! 
Using sweetly-scented Earl Grey Cream tea bags and a foolproof favourite technique for the creamiest rice pudding, you'll be able to whip this up in a heartbeat. It's the perfect small-batch recipe for you and your love. You do not have to prepare this for a romantic love; however, we do insist that it be made with love.
While testing this recipe I brought a batch over to my mother in law who was feeling a little under the weather. Not only is she a fan of Murchie's Earl Grey tea but also a lover of rice pudding. While stirring the pot I was savouring the thought of her curled up on the couch tucking into a bowl. I will admit the preparation was not a completely selfless act, as I was eagerly anticipating heartily lapping up a bowl of my own. Heartwarming indeed!
We find the idea of a recipe just for two very charming, but by all means, you could simply double the recipe for more rice pudding to enjoy at your leisure. 
Earl Grey Cream Rice Pudding
For Two ❤️
INGREDIENTS 
3 cups 2% milk
1 Earl Grey Cream tea bag
4 tablespoons white sugar
¼ teaspoon salt (we used kosher salt)
4 tablespoons long-grain white rice (we used basmati)
*1 teaspoon vanilla extract (optional as the Earl Grey Cream is vanilla scented)
PREPARATION 
Step 1. Combine 2 ½ cups of milk, tea bag, sugar and salt in a large pot and bring to a boil over medium-high heat. 
Step 2. Once boiling, remove the tea bag and stir in rice and reduce heat to low. Cook, adjusting heat to maintain a gentle simmer, stirring occasionally to prevent scorching, until the rice is soft and the pudding has thickened, around 50 minutes. Stir in vanilla if using.
Step 3. Let cool and refrigerate or eat while hot. Stir in the remaining ½ cup of milk before serving. 
*This recipe would also be deliciously made with Traditional Chai tea bags.