---
Do-It-Yourself Cold Brew Coffee
Winnie Tsang - Aug. 14, 2017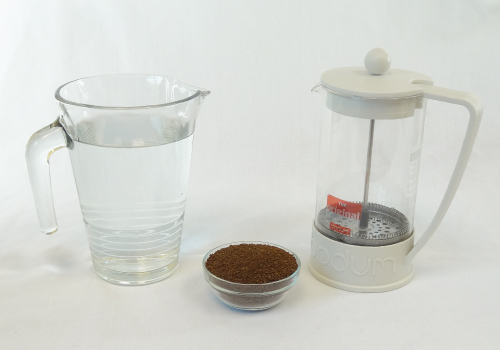 Smooth and refreshing, cold brew coffee is a popular beverage for the summer and it's easy to make at home!
  Here's what you'll need:
50g / 2oz coffee, coarsely ground
1L / 32fl oz cold water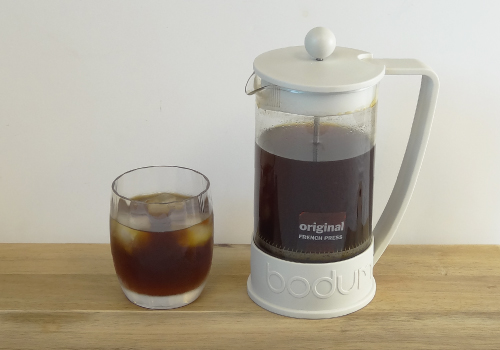 Stir the coffee into the water and refrigerate overnight or for about 15 hours.
When ready to serve, filter out the grounds and simply pour the liquid over a few cubes of ice. Add dairy or sweetener as desired, and serve. You're done!
Since the coffee is extracted from the beans slowly, cold brew coffee tends to be smoother (less bitter) than regular percolated hot coffee.
Helpful tip: cold-brewing also extracts more caffeine from the beans, so a small cup packs a powerful punch!