---
Cold Brew Like a Pro
Winnie Tsang - July 18, 2017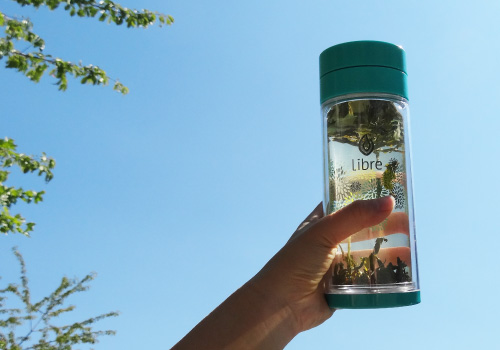 Cold infusion is a great way to make iced tea in the summer because it does not require standing by a hot stove waiting for the kettle to boil. Follow these steps to cold brew like a pro!
Start with a ratio of 1 teaspoon of tea per cup of water. Modify the proportion to your taste.
Add the tea and water into a glass or pitcher and refrigerate for approximately 2 hours. Some teas may need less time; others can take up to 24 hours to provide best results. Experiment to find the perfect steep time!
Cold infused teas typically do not require sweetener as this method minimizes the bitterness that can result from hot brewed tea. If you wish to increase the sweetness, garnish with fruit or add a dollop of honey. Fun, fruity green teas are great for on-the-go sipping, while high quality, single origin green teas can reveal a completely new set of flavour and aroma notes when steeped cold. Here are a few suggestions to get you started: Green Teas
Spring Green Mao Feng (2 – 3 hours): Delicious cold-brewed, with a creamy flavour and delicate notes of grass and even coconut.
Mango Green (30 minutes – 1 hour): This tea has a fresh, sweet taste and a deliciously fruity aroma. Looking for something different? Try it as a base tea for summery cocktails, perhaps with gin or rum.
Japanese Sencha Supreme (2 hours): This traditionally steamed green tea yields a rich and vegetal flavour with a delicate sweetness.
  Some herbal / fruit tisanes are also delicious when steeped cold:
Pink Lemonade, Tropical Breeze or Hibiscus Berry (30 – 45 minutes): Naturally caffeine free, this summery herbal blends are purely fruit and flower based and make a fun, fruity pink brew.
Peppermint (1 – 2 hours): A bright and refreshing boost without any caffeine jolt.
  Libre tea glasses are a great accessory for cold-brewing tea! Add water and loose tea directly into the body of the container (plus a couple of ice cubes to cold brew on the go!).