---
Celebrate Spring's Arrival With A Mouth Wateringly Delicious New Tea AND A New Recipe For Granola!
Michelle Nguyen - March 30, 2022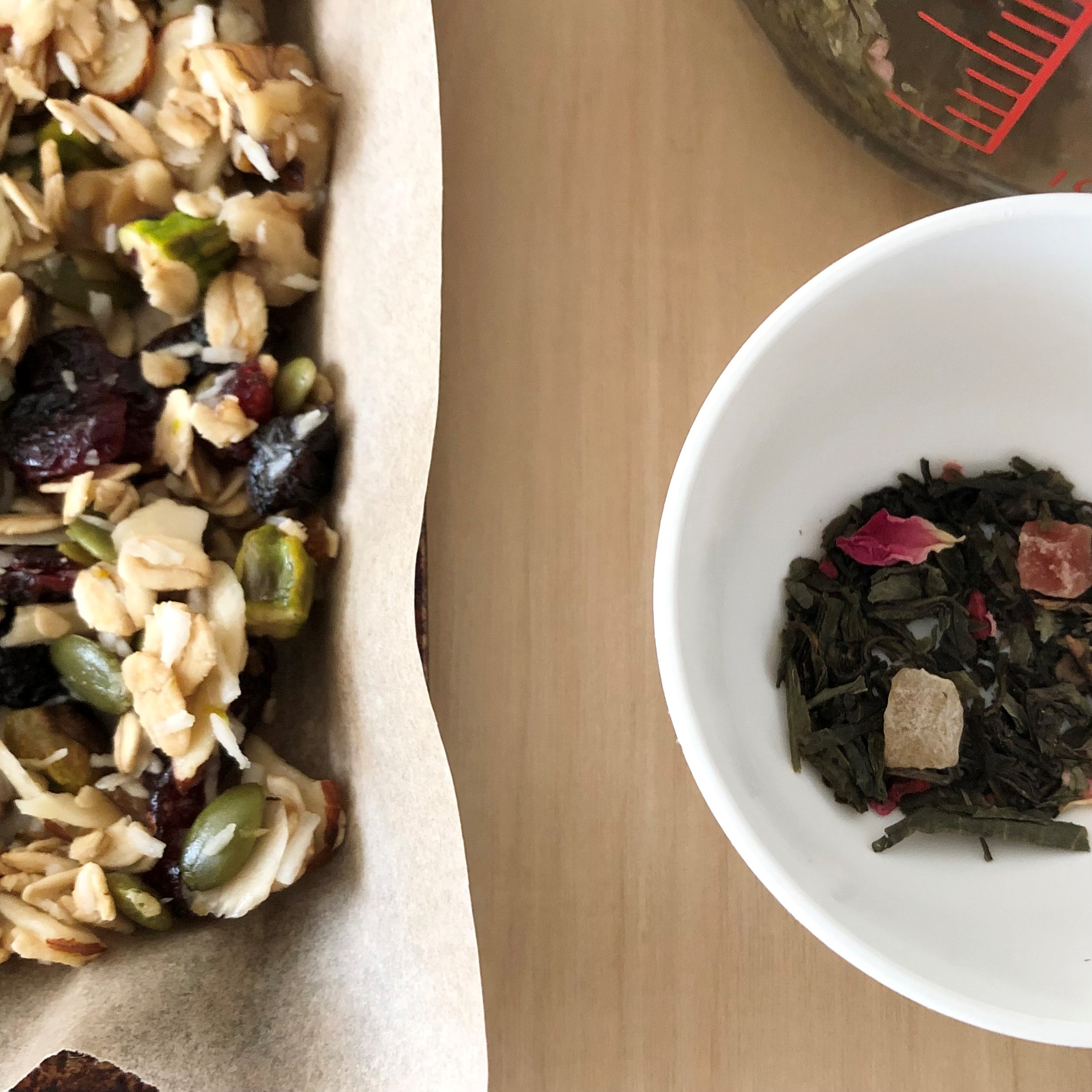 Author: Layla Osberg
Subtly scented flavoured tea is ingrained in the DNA of Murchie's. We rely on our experienced tea blenders to surprise and delight with playful, unexpected flavours while allowing the character of the high-quality teas we source to shine through, and they've never let us down. So when we decided to introduce the perfect spring green tea, we looked to nature and also the food traditions during the Japanese Cherry Blossom Festival for inspiration.
After many months of fine-tuning, we're introducing Cherry Blossom Sencha with a sweet candied cherry aroma, well-balanced tartness and a hint of saltiness reminiscent of the Japanese pickled plum, traditionally enjoyed as a tea during springtime while sitting under the canopy of cherry blossom trees.
Only here for a brief time, just like its namesake, this tea is beautifully strewn with petals, fruit and whole green tea leaves. Celebrate spring's arrival with the perfect addition to refresh your tea cupboard for the season.
Recipe 
Cherry Blossom tea would be outstanding as a sweetened iced tea or stirred into a simple highball with a cherry on top, but for now, we just had to share this fun granola recipe with you. It's simple to make (after a trip to the bulk foods section) and a great new way to consume more healthy green tea! We hope you try it!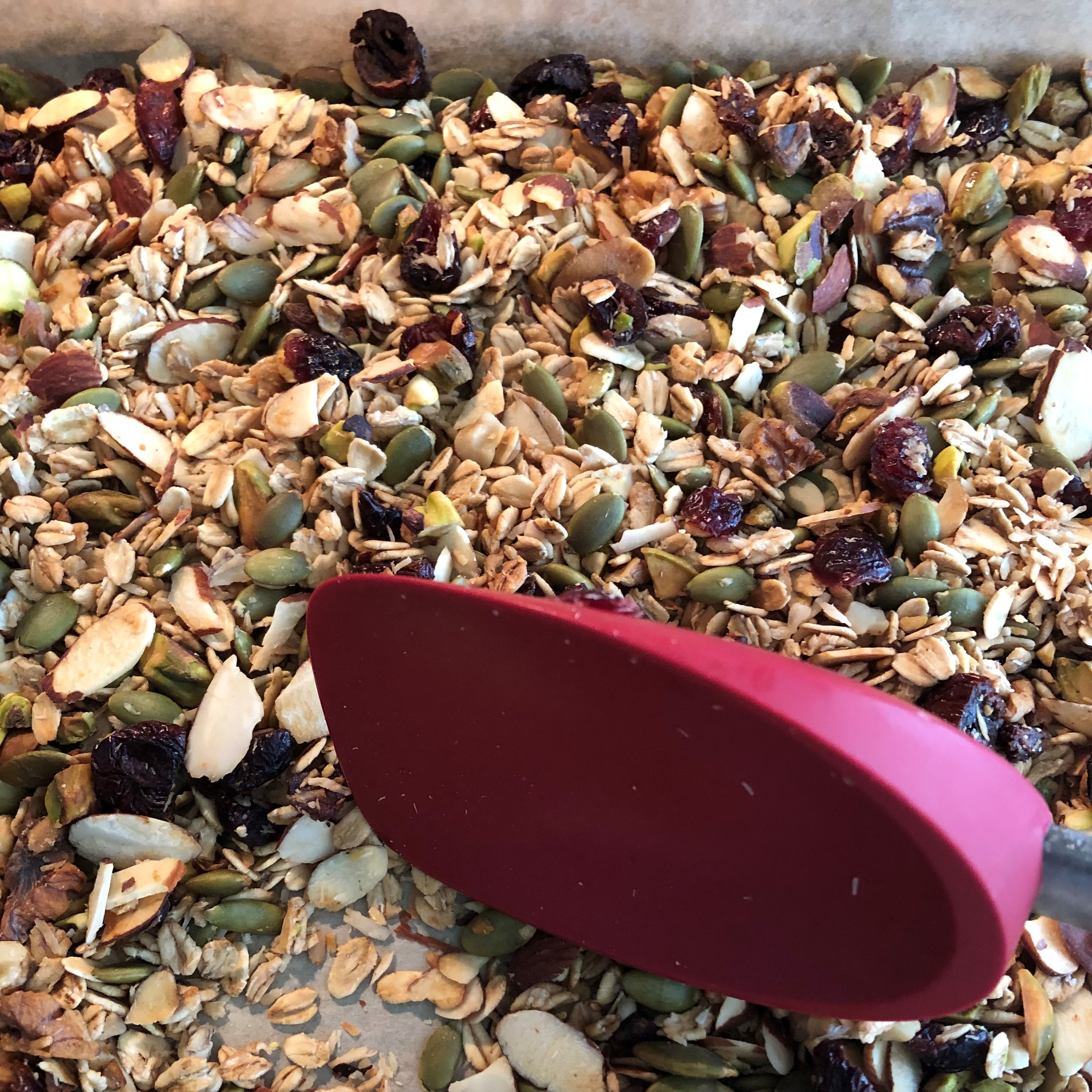 Cherry Blossom Sencha Infused Granola
Ingredients 
2 cups whole oats
1/2 cup walnuts, chopped
1/2 cup raw pistachios, chopped
1/2 cup sliced almonds
1/2 cup raw pepita seeds
1/2 cup shredded coconut
1/2 cup dried cherries (or cranberries)
1 tablespoon coconut oil (or olive oil)
1/4 cup real maple syrup
1/2 teaspoon sea salt
1/4 cup Cherry Blossom Sencha, steeped and cooled. (3 teaspoons of loose tea steeped in ½ cup hot water.)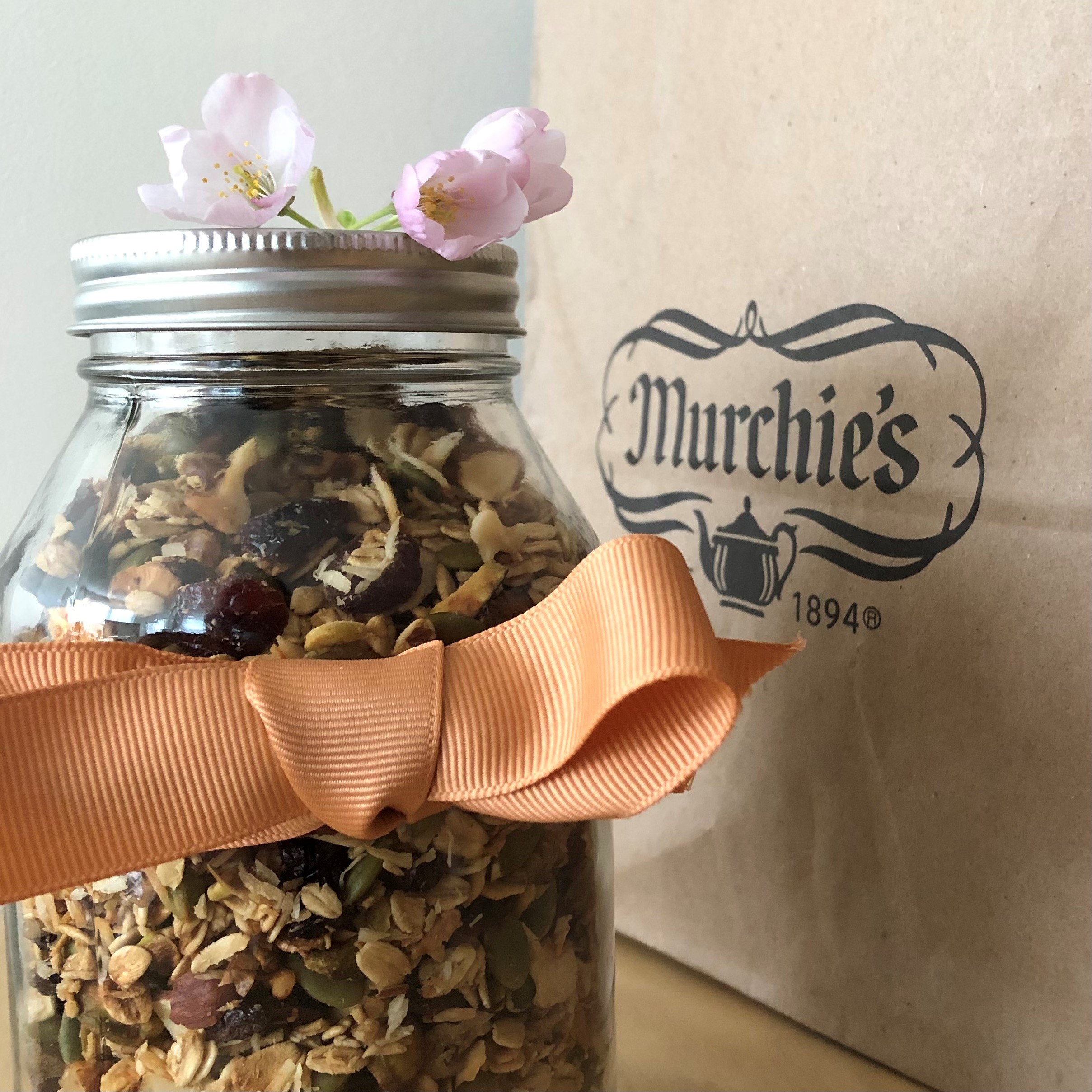 Directions 
Preheat oven to 300F. Line your largest baking sheet with parchment paper.
In a large bowl, stir to combine the oats, nuts, coconut, pepitas and dried cherries or cranberries. 
Add the coconut oil, maple syrup, sea salt and cherry blossom tea and toss together so that everything is evenly coated.
Spread the granola mixture evenly over the prepared baking sheet and bake for 40-45 minutes. Stir every 10 minutes or so to avoid burning.
Remove from the oven and let it cool on the sheet before transferring to an airtight container.