---
A Very Merry Christmas Coffee
Michelle Nguyen - Dec. 9, 2021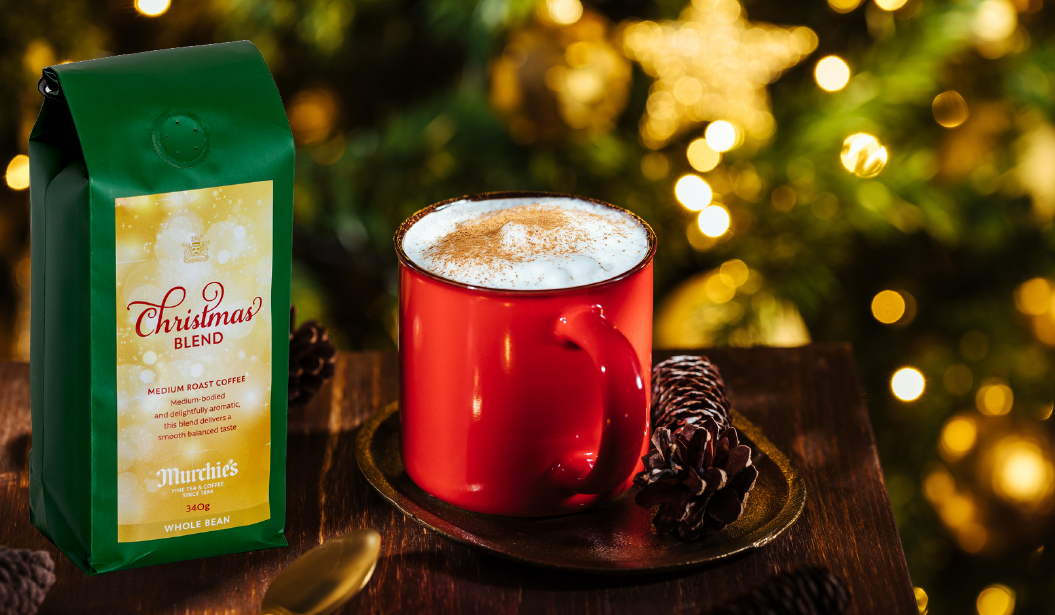 Author: Layla Osberg
---
Make the holidays count this year and make festive with some good friends, good whiskey and seasonal favourite, a bag of Murchie's Christmas Blend Coffee.
You thought you knew spiked coffee. Sickly sweet, leaving you feeling slightly ill and wanting for more. That's not this coffee. 
Brew the Christmas Blend Coffee to your liking, use good whiskey, whip your own cream 'til just pourable and serve with a gorgeous brunch with friends or enjoy fireside after a holiday feast. This drink is sure to warm the cockles.
A Very Merry Christmas Coffee
Ingredients:
1.5 oz good whiskey
.5 oz dark amber maple syrup 
6 oz Christmas Blend Coffee 
Freshly whipped cream
Directions:
Add maple syrup and whiskey to a mug
Fill with brewed coffee
Add a touch of maple syrup to about 3 oz of whipping cream to a cocktail shaker, and shake until stiff but still pourable.
Pour whipped cream over the surface of the drink
Enjoy with brunch or with a pack of Murchie's Christmas Shortbread Cookies.