---
A Time Saving Tip That Will Save You Over the Holidays
Michelle Nguyen - Dec. 14, 2021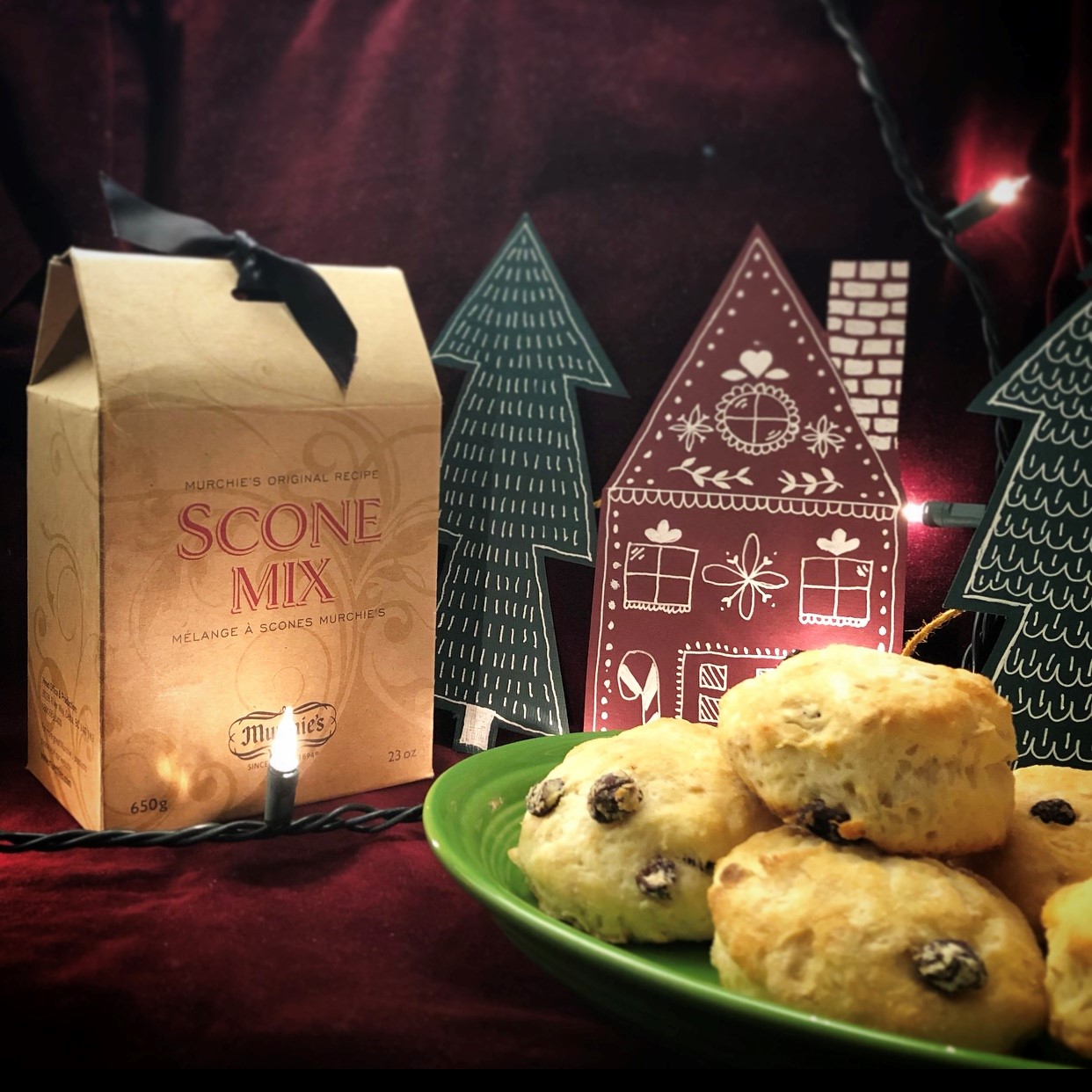 Author: Layla Osberg
Baking, our favourite activity during the holidays, taught us that you should never tackle a recipe too complicated and fussy. Our second favourite activity over the holidays, drinking endless cups of tea in pajamas, educated us about the importance and beauty of taking time for yourself. Our current favourite endless sippers are Storm Watcher and Evergreen. Third? Catching up on the growing stack of books we've been meaning to read made it clear that the holidays have arrived just in the nick of time (before you're given more books for Christmas).
What do all of these activities have in common? Time. What do we need to do with our precious time? Save it and enjoy more of it by baking with Murchie's Scone Mix.
That's right Murchie's people, whether you're baking for a group of houseguests or facing a pile of laundry and haven't opened a book yet, Murchie's Scone Mix will free up time and make the holidays relaxing, cozier and more festive this season. They come together so easily - just pop them in the oven and pour yourself a cuppa!
We even put together a simple recipe for you, dear Murchie's reader, so that you can steal a little YOU time without worrying about what to serve out of town guests.
SHOPPING LIST
RECIPE
Scones - Follow package instructions for the scones. For a traditional Scottish oat version, add 1 cup of uncooked oats to the dry ingredients. Raisins were added to ours. Or for a delicious savoury version add 1/2 cup of shredded cheddar and 1/2 cup of diced cooked bacon or 1/2 cup of fresh herbs of your choice. A blend of parsley, sage, rosemary and thyme would be lovely.