---
Murchie's Old Fashioned Christmas Cocktail
Michelle Nguyen - Nov. 23, 2021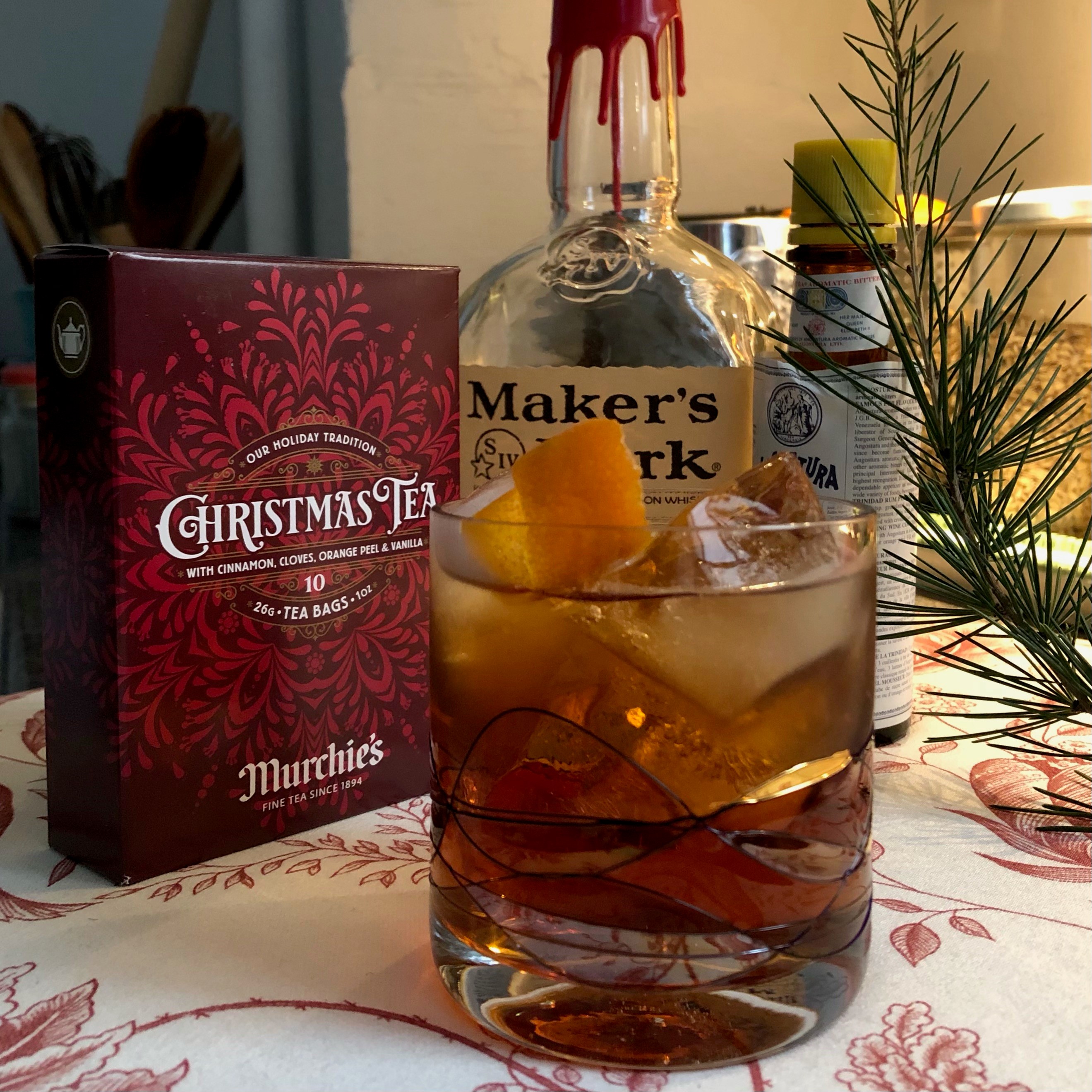 Author: Layla Osberg
---
A fortifying cuppa to get you through the holidays is all well and good, but we also enjoy traditions where some alcohol is involved. Especially with a thick slab of Murchie's famous Christmas Cake on the side. A very Merry Christmas, indeed!
Every good host should have a go-to cocktail recipe up their sleeve and an Old Fashioned is a classic, but for this recipe we've incorporated tea-infused simple syrup made with Murchie's Christmas Tea to make it extra special for the holidays. 
Tea-Infused Old Fashioned Christmas Cocktail Recipe
Ingredients
½ ounce of tea-infused simple syrup
2 ounces of Bourbon
3 dashes of Angostura bitters
Ice 
Orange peel for garnish
Directions
Add the simple syrup and bitters to a rocks glass and stir. Fill the glass with large ice cubes, add the bourbon and stir. Garnish with a curly orange peel.
Tea Simple Syrup Recipe
Ingredients
2 cups water
2-3 tea bags (We used Christmas Tea but any of these would also be great: Sugar Maple, Maple Chai, Traditional Chai, Orange Spice Black Tea, Earl Grey, Vanilla Black Tea.)
2 cups sugar
*note: Loose tea leaves can be used in place of tea bags if you prefer. Simply strain after steeping.
Directions
Bring the water to a boil in a kettle and add 2 cups to the tea bags in a heatproof vessel, like a large measuring cup. Steep the tea for 3-5 minutes and remove the tea bags. Add 2 cups of sugar to the tea and stir well until dissolved.
Transfer the simple syrup to a glass container with a lid for storing. The simple syrup will keep in the fridge for up to a month.