---
Sparkling Peach Passion Iced Tea
Winnie Tsang - June 16, 2020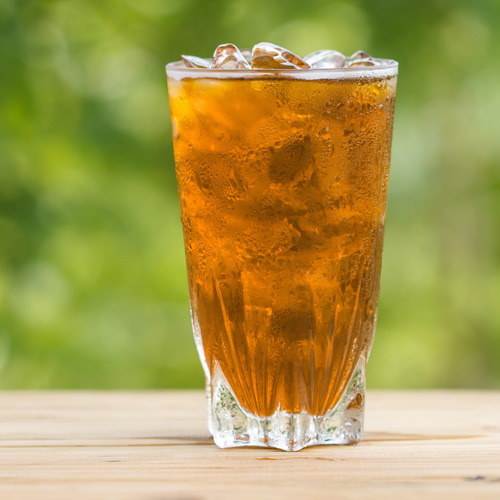 Our sip-of-the-week is Peach Passion Tea, a tantalizing blend of juicy orchard and tropical fruits. As it is naturally caffeine-free, it makes a perfect iced tea for everyone in the family to enjoy. For an extra refreshing treat on a hot summer day, we like to add a touch of sparkling orange juice before serving.
This recipe makes 2 cups.
Ingredients
4 tablespoons of Peach Passion Tea
2 cups of hot water
1/4 cup of sparkling orange juice
Tools
2 heatproof jugs (20 oz or larger)
Strainer
Method
Add the tea into a heatproof jug.
Pour 16 oz of hot water over the tea.
Steep for 10 minutes.
Strain into the second jug. Place the jug in the refrigerator to cool overnight.
To serve, fill a tall glass to three-quarters full, add one-quarter glass of sparkling orange juice, and top with ice as desired.