---
Murchie's Holiday Gift Guide 2022: Stocking Stuffers
Breanne Teranishi - Nov. 7, 2022
Author: Layla Osberg

Who doesn't love a stocking for Christmas? A thoughtfully stuffed stocking full of goodies can be just as meaningful as a large expensive gift. So unpack your biggest, most gorgeous plush ones from Christmases past, and tack them to the mantle alongside fresh cedar boughs and fairy lights because it's time to start some new traditions. For a memorable Christmas morning, try these fun and festive stocking stuffer ideas - we've got everything you need to spoil your loved ones. There'll be smiles all 'round - we're sure of it!



Murchie's Stocking Stuffers
This list is chock-full of sugar and spice and everything nice to spoil your loved ones on Christmas morning.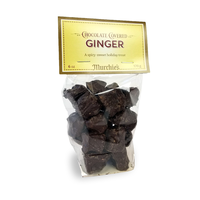 Every year our Murchie's kitchen lovingly crafts these time-honoured treats. Our chocolate covered ginger are satisfyingly spicy and sweet, and enrobed in smooth dark chocolate. Snacking pleasure guaranteed.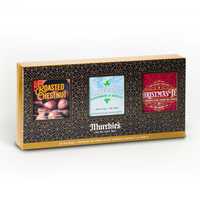 2. Christmas Selection Boxed Set
This festive selection of seasonal 10 tea bag boxes bring tidings of good cheer to cozy breakfasts and fireside chats.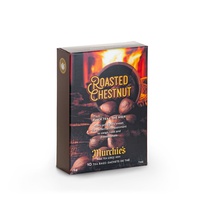 Murchie's has over 80 different sampler size (also known as stocking stuffer size) tea bag boxes to choose from! Select seasonal favourites like our Roasted Chestnut and First Frost (new in 10 tea bag boxes!) to classics such as Scottish Breakfast and 1894 Select Orange Pekoe. For whatever your tea drinking preferences are, there are samplers for everyone!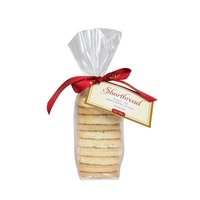 Murchie's own all-butter shortbread cookies are a rich and wonderfully decadent treat that perfectly complements a nice strong cuppa. These delectable cookies come in three highly giftable options to choose from: 10-piece bag, 20-piece tin, and Earl Grey (using our own best-selling Earl Grey tea, of course!).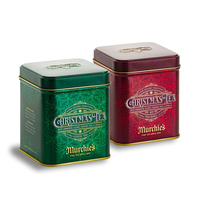 For many families, the holidays just aren't complete without Murchie's Christmas Tea. Our beautiful, airtight, collectible tins are filled with rich Ceylon and smooth Keemun black teas, and blended with the essence of oranges, cinnamon, cloves and vanilla. Available in loose tea, tea bags and decaf options.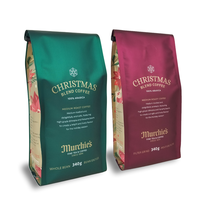 Celebrate the holidays with our special blend of Ethiopian and South American beans. Our Christmas Coffee is a bright and lively medium roast perfect for long, leisurely breakfasts. Available in whole bean and filter grind options.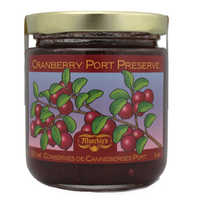 No holiday table is complete without this special jam. Tart cranberry and citrus with a splash of sweet port; serve with crackers and cheese, croissants, fresh bread, bagels and cream cheese or scones.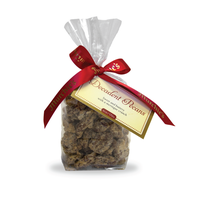 A classic Murchie's Christmas treat that's crunchy, buttery and sweet, perfect for nibbling on throughout the day.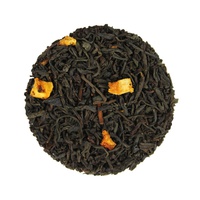 Murchie's seasonal loose teas are an absolute delight to sip on while wearing a big sweater and wrapped in a cozy blanket. Returning favourites like Ode to Joy and Gingerbread tea kindle the spirit of the holidays, and fun, fruity herbal blends like Mulled Apple and Holiday Spice create smiles all 'round. Even the most staunch tea purists will appreciate a treat like this over the holidays.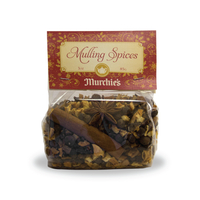 10. Mulling Spice
An amazingly aromatic concoction of cinnamon, allspice, cloves, orange peel, lemon peel, nutmeg, and star anise, perfectly blended together for the holidays. Most often used to mull wine and cider, it can also be used to make non-alcoholic beverages or in cooking.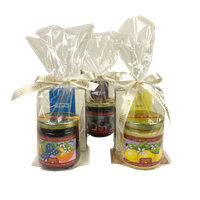 These sweet and fruity gift sets contain an 8oz jar of preserves and a 10 tea bag box of tea wrapped in cello and finished with ribbon. Find holiday-ready combinations like Christmas Tea and Cranberry Port or Lemon Tea and Lemon Curd to make gift giving simple.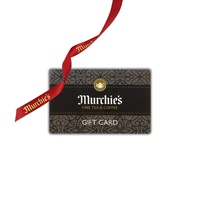 12. Gift Cards
Gifting has never been easier thanks to our selection of gift cards! Simply choose among the pre-set amounts and tuck into your loved ones stocking.
Please note gift cards are redeemable in-store or by phone order.