---
Murchie's Holiday Gift Guide 2022: Essentials
Breanne Teranishi - Oct. 28, 2022
Author: Layla Osberg

If gift giving is your love language then this is the time of year that you are most likely paying attention for a little hint or clue to a need or a want. Paying attention is your super power and it's what makes gift selection successful. But what do you do if this method doesn't work? What if you have no idea what to get that particular person on your list? Perhaps you haven't seen them in a long time, or they seemingly don't need anything. Do not despair! We've got you covered with a secret advantage to rival Santa himself.
Let us share with you our go-to list of Murchie's items that would suit anyone on your list. A list of tried and true favourite Murchie's gift essentials from gift baskets to treat teas, these items are sure to make it onto your gifting list (and maybe even onto your own wish list).



10 Murchie's Gift Essentials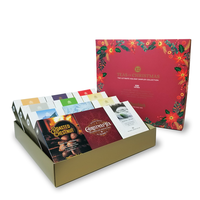 1. 
12 Teas of Christmas Boxed Set
We all have our go-to everyday cuppa - we are creatures of habit after all. If you'd like to take teatime up a notch, it's nice to have a collection in your tea cupboard, especially when guests are over. Our exclusive tea collection caters to all with its mix of best-selling and seasonal teas, perfect for holiday and everyday sipping.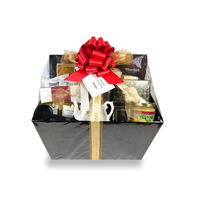 2. 

Gift Baskets

That magical time of year has arrived again, and that means spending time with loved ones while indulging on delicious treats. Here at Murchie's, we've got the perfect selection of gift baskets to satisfy. Whether it's savouring a big mug of steaming hot chocolate or sipping a seasonal tea after dinner, our selection has everything needed to enjoy the festivities.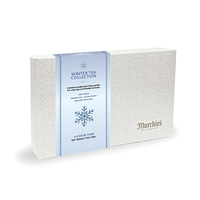 3. Winter Tea Collection Boxed Set

A winter wonderland of teas perfect for crisp days and fireside moments. Our Winter Tea Collection contains four seasonal blends of loose tea, 2oz each: First Frost, Snowflake, Sugar Maple and Roasted Chestnut. Make sure to add a tea strainer and tea tidy to complete the gift!
4. Beautiful Tea Towels

The humble tea towel is the perfect hostess gift every single time. You truly cannot have enough of them. We have many to choose from, but a few favourites include our signature Murchie's Cupboard Tea Towel and the Commemorative Queen Elizabeth II Tea Towel by Ulster Weaver.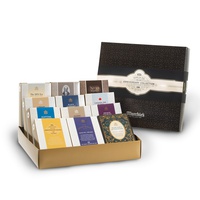 5. Anniversary Collection Boxed Set

A true celebration of 125 years of tea featuring twelve of our favourite tea blends. The Anniversary Collection includes 120 tea bags offered in 12 varieties (10 tea bags per blend), and a descriptive card outlining the unique history of each tea. It's the perfect gift for any Murchie's fan!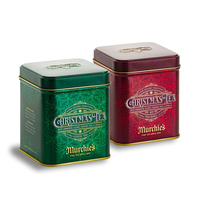 6. Christmas Tea Tins

Make the season merry and bright with our signature Christmas tea, all decked out in festive red and green tins for easy holiday gifting.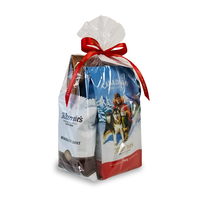 7. Coffee Lover Gift Set

We all know the person who appreciates the gift of coffee. Well, get ready to tick them off your shopping list because this set will satisfy all their coffee needs. Oh, there's biscotti in the set, too!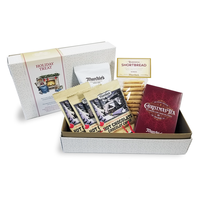 8. Holiday Treat Gift Box

Everyone will love our Holiday Treat Box. This seasonal collection caters to all tastes because it's filled with traditional treats like shortbread, coffee, hot chocolate and of course, tea!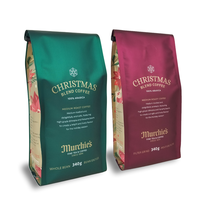 Coffee doesn't have to have additional flavouring to be festive. Murchie's Christmas Blend Coffee is a light-medium blend of Ethiopian and South American beans with a bright and lively flavour and a crisp, clean finish, making this coffee the perfect cup to perk you up on a holiday morning. It's only available during the holiday season, so you know what to do.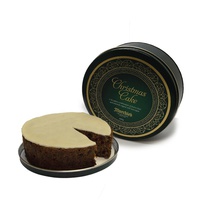 10. Pantry Items
Murchie's Pantry is where you'll find all kinds of delightful treats from signature baked goods and confections to preserves and festive spice blends. Everyone will delight in the magic of unwrapping the sweetest treats for the holiday.