---
How to Make a Perfect Cup of Chai
Layla Osberg - Sept. 18, 2018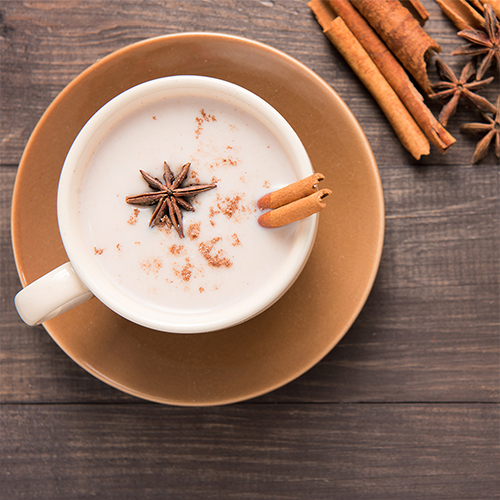 Spicy and delicious, chai has become a staple in many tea cupboards. Chai is the Hindi word for tea (many Eastern languages use a similar word, including Chay, Cha and Ch'a), and today popularly refers to spiced tea.
Chai comes in many different variations: it can be made with an endless combination of different teas and spices. Some variations stem from regional traditions, while others are purely based on personal preference. Traditionally, chai is tea and spices that are boiled to bring out lots of flavour, and served strong and milky. Many chai offerings today are sweetened syrups or powders that don't allow much customization.
Murchie's has several options to help you discover your favourite cup of chai.
  Follow the steps below to make a perfect cup of chai:
Step 1: Pick Your Combination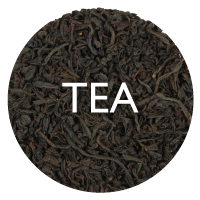 TEA
Strong black tea like Assam or Ceylon is the traditional choice. We recommend Murchie's Assam Pure, 1894 Select Orange Pekoe or Irish Breakfast.

Robust gunpowder green tea is a delicious alternative and follows the Kashmiri chai tradition: Murchie's Gunpowder Organic or Gunpowder Pinhead Extra Choice.

Naturally caffeine-free rooibos is a great option for full-bodied tea without a caffeine kick. Murchie's Traditional Rooibos or Cozy Caramel Rooibos (for a sweet treat)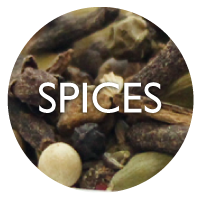 SPICES
Murchie's Chai spice blends are an easy option for your DIY Chai: we have created two beautifully balanced, delicious options:
Chai Spice Blend contains whole spices and lots of cardamom for a rich aromatic cup
Ginger Chai Masala contains ground spices with plenty of ginger, for a stronger flavour kick.
Start with Murchie's blends or test different blends of spices from your cupboard until you find a mix that's just right for you!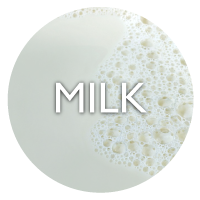 MILK
Dairy milk, soy or almond milk, or condensed milk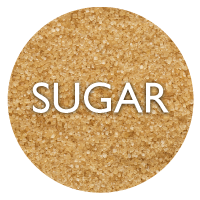 SUGAR
White sugar, cane sugar or brown sugar, Stevia, Honey or agave (or maple syrup), or no sweetener required.
Step 2: Heat and steep
For 2 servings of chai: add the following ingredients in a saucepan, heat to just below boiling, reduce heat and simmer 5-10 minutes, stirring occasionally:
1 tsp tea
1 tsp spices
1 tsp sweetener
1 cup of milk
1 cup of water
  Different methods include: simmering the spices and then adding tea to steep; boiling twice; boiling all ingredients except milk. Simmering longer than 10 minutes will bring out more flavour from the spices, but it may also bring out bitterness in the tea (which can be masked with milk or sweetener). *Hint: crush your spices a little bit before brewing to bring out extra flavour!
Step 3: Strain and Enjoy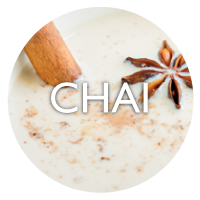 Strain the tea and spices out of your simmered chai and pour into mugs (ground spices may pour into your cup and then settle at the bottom). Be careful – it's hot!