---
Hibiscus Tea Rosé Sangria
Layla Osberg - June 13, 2018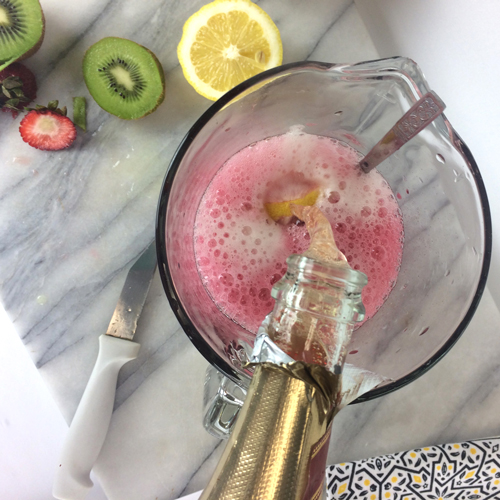 Canada Day long weekend is on its way! When the weekend rolls around it's time to head out onto the patio, make yourself a nice cocktail and unwind. Or maybe you're having friends over for a BBQ? Be prepared with all the refreshments for long hours of lounging in the backyard. 
Let us help you get things started! We have a recipe for our new favourite summer sipper: tea sangria made with sparkling Rosé and Murchie's new Hibiscus Tango Tea. This sangria is packed with fruit and has a hibiscus tea base, so it has plenty of health benefits, but we won't go so far as to say that it's good for you as it is an adult beverage -  what we do know for sure is that it tastes good!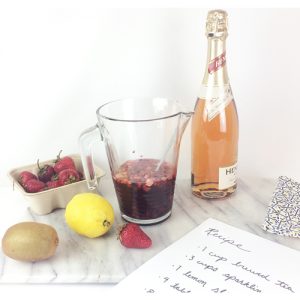 Steep the tea in boiling water using a heat-proof jug for 8 minutes for a strong tea concentrate.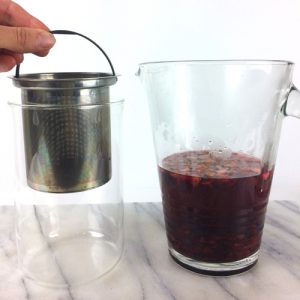 Strain into a different container.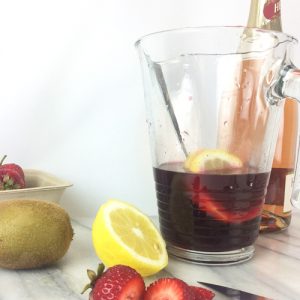 Transfer back to the pitcher. Add the sugar and stir.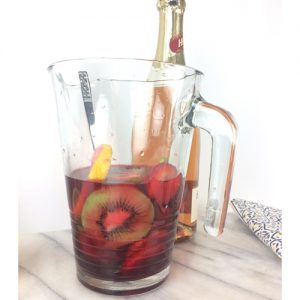 Stir in the fruit. The tea will still be warm allowing the fruit to absorb and also infuse the tea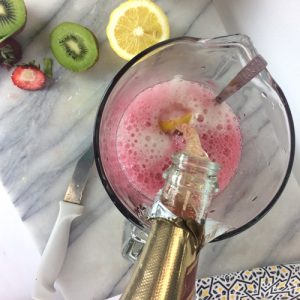 Add the sparkling Rosé to fill the pitcher.
Serve with ice cubes. Enjoy!
RECIPE:
1 cup of brewed Hibiscus Tango Tea
3 cups of Sparkling Rosé (or enough to fill your pitcher)
1 lemon sliced
4 tablespoons of sugar
8 strawberries sliced 1 kiwi sliced
TEA CONCENTRATE BREWING INSTRUCTIONS:
4 tablespoons of loose leaf Hibiscus Tango Tea
4 tablespoons of sugar
1 1/2 cups of boiling water
Stir and steep for 8 minutes
Use your favourite clear soda and omit the sugar from the recipe for an alcohol-free version.