---
Canada Day Must-Haves PLUS a Canadian Iced Milk Tea Recipe
Layla Osberg - June 21, 2019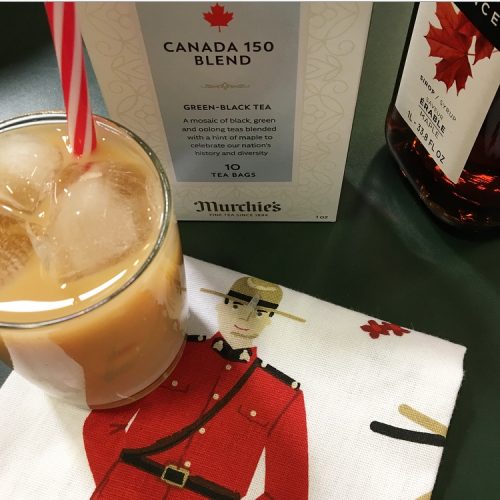 If you're hosting a Canada Day get together this year, these Murchie's must-haves, inspired by Canadian flavours and landmarks, are the perfect addition to the table!
---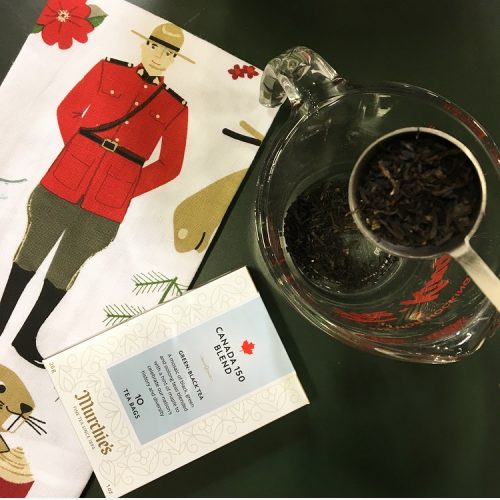 What's a summer party without a refreshing beverage? Here is a quick and easy recipe for a creamy, perfectly sweetened iced milk tea.
RECIPE
Canadian Iced Milk Tea
INGREDIENTS
1 Tablespoon of Canada 150 loose tea OR 2 tea bags.
6oz freshly boiled hot water
6oz of milk
1 Tablespoon of maple syrup
Ice cubes to fill your glass (recipe is based on a 12oz cup)
METHOD *You will need a measuring cup and strainer.
Scoop the tea into a heatproof measuring cup.
Pour hot water over the tea to the 6oz mark.
Steep for 3-5 minutes.
Fill your cup to the top with ice cubes.
Add milk and maple syrup and stir.
Hold a fine mesh strainer over your cup of ice and strain the tea over the ice to fill your cup.