---
7 Mother's Day Gifts From Murchie's
Layla Osberg - May 2, 2018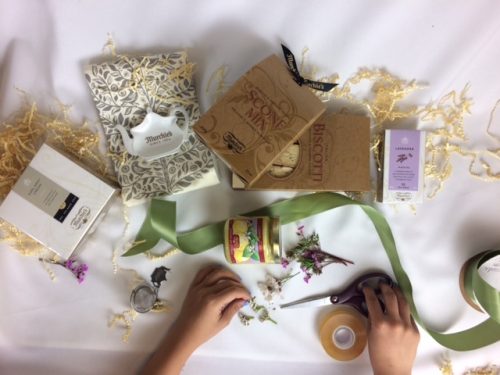 Any Mom loves a gift that comes from the heart, that's why we rounded up some of the best Mother's Day gift ideas from Murchie's. Choose from our 7 Mother's Day gift ideas, and put together a gift package for Mom. She will love your carefully curated choices.
A SPOT OF AFTERNOON TEA GIFT BASKET
For the Anglophile Mom – This is a wonderful gift idea for fans of Murchie's tea, preserves and scones.
CHAI LOVER GIFT SETTreat Mom to her favorite spicy cuppa – The Chai Lover Gift Set is a combination of all things Chai.
This gorgeous and delicious set is good enough for Mom  – This collection includes 72 individually wrapped tea bags offered in 6 varieties (12 teabags per blend). A carefully chosen selection of our most popular teas: Peppermint, Jasmine Pure, Traditional Chai, No. 10 Blend, English Breakfast and Earl Grey.
Liven up Mom's collection! – Four boxes with 10 tea bags each of specially selected premium teas. A sampling of fruity favourites, the Flavoured Selection includes these teas: Apricot, Strawberry, Raspberry and Black Currant.
Even the Mom who has everything can always use another pretty tea towel! Mom will be charmed by the cute, colourful and unique print on this 100% cotton tea towel.
Give Mom her scone mix and a big bunch of flowers in the morning, and you can make scones together for Mother's Day brunch.
Indulge any Mom with a thoughtful gift set filled with teas and accessories.