---
Summer Drink Idea: Gooseberry Punch Tea Cocktail
Winnie Tsang - July 22, 2020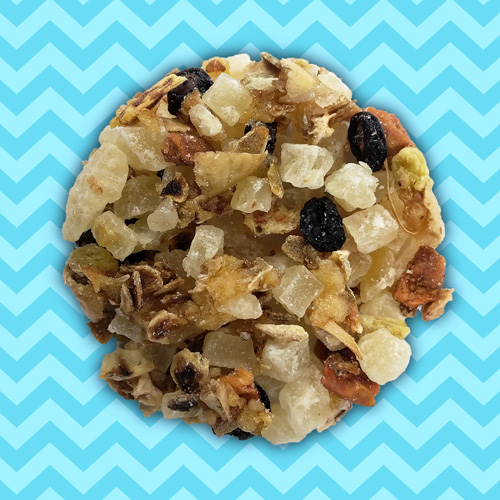 We're keeping the iced tea recipes coming! Gooseberry Punch Tea tastes excellent as an iced tea, but did you know this sweet and tangy fruit infusion tastes excellent in a summer cocktail?
This recipe makes a 16 oz serving.
Ingredients
1 oz Gooseberry Punch Tea
6 oz of hot water
1 oz white rum
4 oz pineapple juice
1 oz coconut sugar
Ice cubes
Tools
Strainer
Teapot
Method
Steep Gooseberry Punch Tea and 1 oz of coconut sugar in a teapot with 6 oz of hot water for 10 minutes.
(Note: Because the tea is caffeine-free, the liquid does not get bitter when you steep it longer. The longer the steep time, the more flavour you get out of the tea.)
Strain the liquid into a tall glass and add ice cubes.
Pour rum and pineapple juice into the glass. Add fresh pineapple for an extra refreshing drink.
Looking for an alcohol-free cocktail? Simply skip the coconut sugar and rum!