---
Christmas Goodies Have Arrived!
Layla Osberg - Nov. 14, 2018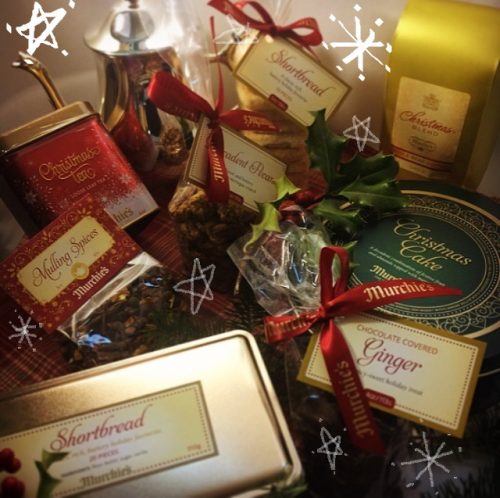 We're knee deep in the hustle and bustle of the Holiday season and we're set on doing everything we can to make this busy time of year easy, especially when it comes to shopping and stocking up on goodies.
So, in the name of all things Christmas-y, we bring you our list of sweet essentials - stocking stuffer approved for generations. We've narrowed this list down after a shopping trip to view the abundant selection in all its glory at our flagship location on Government Street in Victoria, British Columbia (a must-see if you're in the area).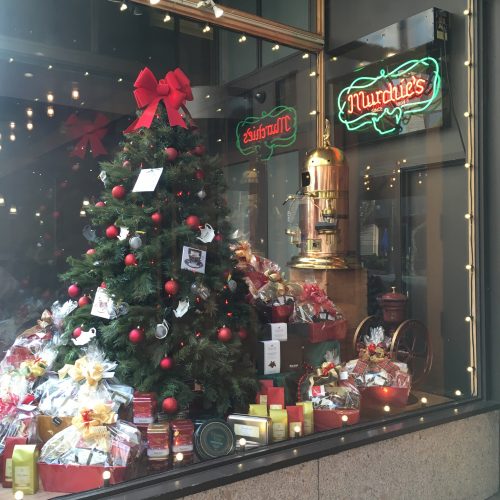 Shop our Christmas goodies here:
No one (and we mean no one) can eat just one of these.
Made from scratch in our kitchen, these family favourites sell out fast, so be sure to get yours early!
A holiday favourite for many, our handmade Christmas Cake is only available for a limited time. Topped with our own marzipan and perfectly packaged in a festive green tin. Order yours today!
A tasty treat of Australian crystalized ginger, covered in the finest Belcolade dark chocolate right in our own kitchen!
An amazingly aromatic concoction of cinnamon, allspice, cloves, orange peel, lemon peel, nutmeg, and star anise. For use in mulling wine and cider, but can also be used to make non-alcoholic beverages or in cooking.
For many families, the holidays just aren't complete without Murchie's Christmas Tea. It is the perfect blend of rich black tea with the essences of oranges and spices. Available in Decaf.
A medium-bodied blend of Ethiopian and South American coffees. It has a bright and lively flavour and a crisp, clean finish, making this coffee the perfect cup to perk you up on a holiday morning.
Christmas Specialty Gift Basket
Spoil someone with all of Murchie's Christmas specialty items in one basket.
Coffee, tea, scones and preserves... perfect for an early morning during the holidays!
Holiday Favourites Gift Basket
The holidays are a time to treat yourself and the ones you love! This basket contains enough treats to spoil everyone!
Four festive blends of loose tea: Christmas Blend, Holiday Spice, Mulled Apple and White Cranberry. Makes a great host gift!
Enjoy a taste of Christmas with the Holiday Treat Gift Set! Includes an assortment of tea, shortbread and hot chocolate.
A winter wonderland of teas perfect for crisp days and fireside moments.